Here are all the best and top manhwas that were trending in March 2022.
The Manhwa and Manhua are collected from various forums, subreddit, and manhwa, manhua websites like Webnovel, Bilibilicomics, etc
Here's the article on trending manhwas for April: Top Trending Manhwa April 2022
Related: How to Read Locked Comics for Free
Here are the List of all the Popular Manhwa/Manhua of March 2022
Match Made in Heaven [Recommended]
ENNEAD [BL]
A Business Proposal [Recommended]
Checkmate [BL]
Touch to Unlock [M]
M denotes Comics contain mature contents
1. Match Made in Heaven
Comedy-Romance-Arranged Marriage
"This whole happening first started with a small misconception, but then it blooms to a comical romance!" Jiwoo, who wants to inherit the company from her grandfather rather than getting married, plans to dig out every little detail about Minwoo Kang, her prospective marriage partner. The D-day of her plan has finally come. Now, Jiwoo disguises herself as a guy and jumps into the new employee orientation. It looked like a perfect plan until she starts to get wind of a long ride that was upon her.
2. ENNEAD [BL]
Action–Fantasy-Supernatural-Egyptian Mythology-Gods
The once peaceful land of Egypt has been stained with blood under the tyrannical rule of Seth, the god of war. Horus, son of the god Isis but not yet one himself, rises to challenge the throne and put an end to the chaos and destruction. Although the confrontation between Seth and Horus began with hatred, in time it becomes blurred by obsession and desire…
3. A Business Proposal
Romance-Comedy-Adapted to Drama
Ha-ri made a deal—go on one blind date for her BFF and pretend to be a super-vixen to end all of her unwanted marriage set-ups! Unfortunately, instead of easy money, Ha-ri's got a headache. Her date is Taemu, her company's hot new CEO, and he's got his own plans to get his family to back off by marrying whoever shows up on the date. Should Ha-ri accept his proposal to keep playing pretend? Nothing could go wrong with lying about your real identity while dating the boss… right??
Related: Manhwa Review: A Symbiotic Relationship Between A Rabbit And A Black Panther
4. Double Click
Action-Sports
What happens when you lose the one thing that you were the best in the world at? Jiho Seong was once a top-ranked player in the online action game, One Sword. When the game eventually shuts down due to a lack of players, he loses all interest in competitive gaming. That is until he finds out that his school has an e-sports club and discovers a popular team-based game called Sword Rush, which seems to be an exact copy of One Sword. With new teammates now by his side, Jiho takes another shot at rising to the top of the game!
5. Another Typical Fantasy Romance
Fantasy-Transported into a Novel
After the gods dropped her into the world of her favorite fantasy romance novel, Lithera was quick to realize that happily-ever-afters were never easy to get. Given another shot at happiness, she is now determined to avoid the mistakes of her previous life, starting by meeting the sweet and caring Grand Duke she spent years exchanging letters with… Another typical female lead, with another typical Duke, promised to Wed. Will this story go the typical path we all expect?
6. Checkmate [BL]
Mature-Drama-Psychological
Soohyun doesn't have a "first love," but he definitely has a "first hate" – his high school classmate Eunsung. A smooth-mannered all-star, Eunsung snaps up first place in everything, leaving Soohyun always trailing behind in second place. Winning out over Eunsung is the one thing that motivates Soohyun, but after graduation, Soohyun contents himself with a dull, mediocre life. One day, Eunsung appears on the news, knee-deep in scandal and, for once, not perfectly at ease…lighting Soohyun's inner fires once again. Desperate to see a fallen Eunsung with his own eyes, Soohyun jumps into the fray as a reporter, and gets Eunsung to strike an outrageous deal with him.
Related: Best Cute Father Daughter Manhwas to Read
7. Touch to Unlock [M]
Mature-Romance-Borderline H-Supernatural
Chiho has been unlucky his whole life, but he was actually born with a rare, most auspicious destiny. It's just that his mother, who is a shaman, decided to share his energies with seven girls in their neighborhood to help them overcome their cursed fates. But now that Chiho has become an adult, it's time for him to retrieve his energies. And the way to do that is… through touch?!
8. Cherry Blossoms After Winter [BL]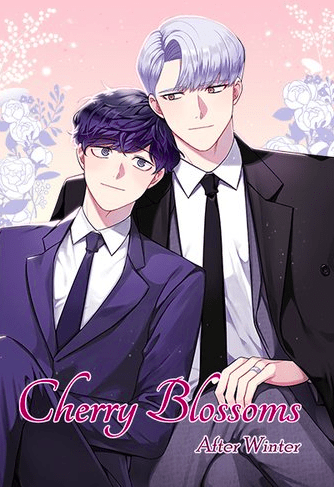 Romance-Drama-School
Once young friends, Haebom and Taesung have grown distant after tragedy brought them under one roof as a family almost 10 years ago. Things get more complicated in their last year of high school as now they're… classmates too?!
Honorable Mentions
Thanks for reading this post about the top comics of March 2022. Do tell me your thoughts on the manhwas I have mentioned in the list. Do Share and Comment.
Related Posts: