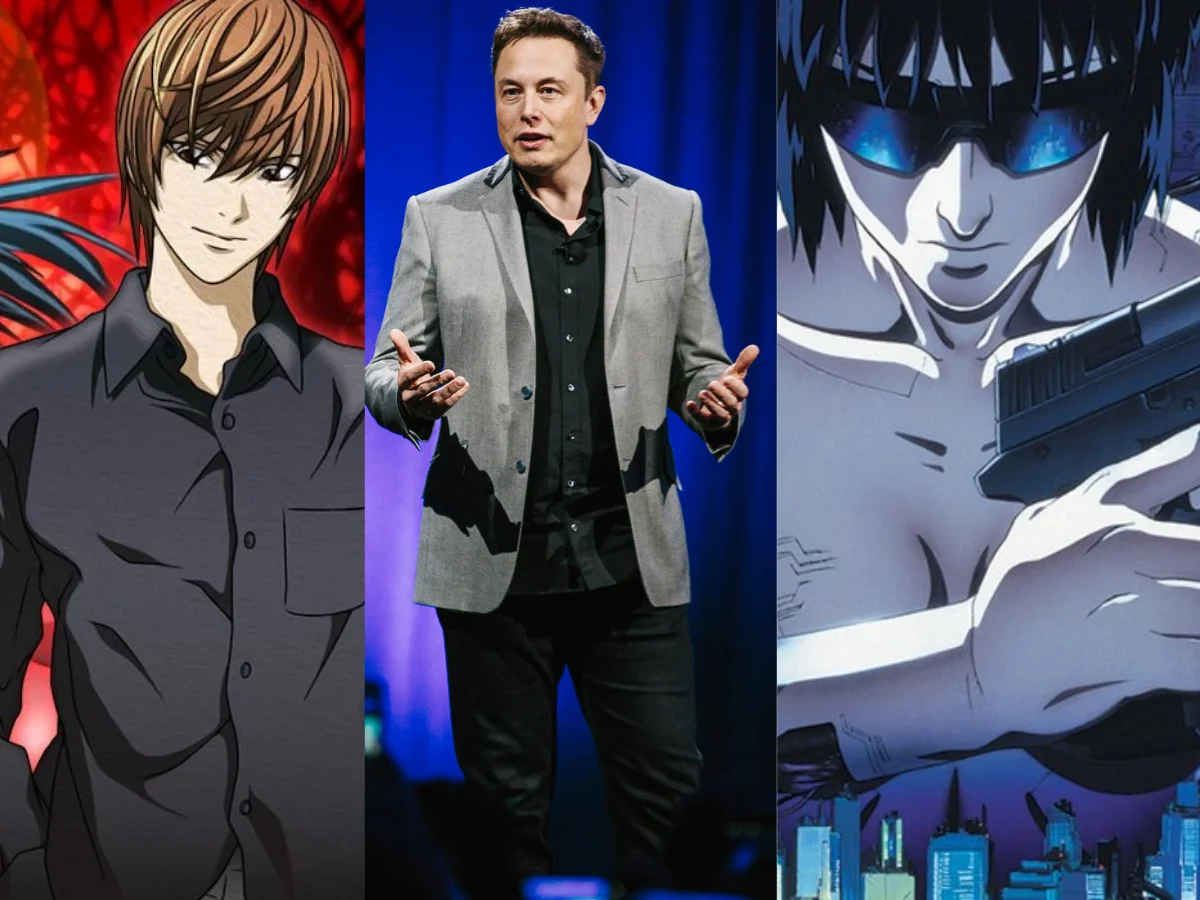 Recently The Tech Entrepreneur, Elon Musk Tweeted out his Favorite 7 anime recommendations. This pretty much broke the internet as always.
Elon Musk's 7 Anime Recommendation includes:
Dive into Endless Stories with Webnovel
From exclusive novels, fanfics, R18 stories to popular comics like Omniscient Reader's Viewpoint, Only I level up (Solo Leveling), and Tales of Demons and Gods, Webnovel is your gateway to a universe of captivating stories.
Let's discuss them one by one as to why You should watch them.
Some of the links below are affiliated links
I have made a list for good anime to watch for Beginners. You can check it out: Best Anime to Watch for Beginners
Death Note
Death Note is one of the most popular anime series out there. Most believe Death Note to be the gateway to anime. Death Note is one of the intense anime that keeps you at the edge of your seats.
The plot revolves around Light Yagami, a young genius who stumbles into a mysterious notebook "Death Note," which offers the user the magical ability to murder anybody whose name is written in its pages. The story follows Light's subsequent attempts to utilize the Death Note to carry out a worldwide slaughter of those he considers immoral in order to create a crime free society, and L, an international consulting genius detective, who tries to stop Light.
You can stream Death Note on Netflix and Amazon.
Check Out: Death Note Anime Ending Explained
Evangelion
The full name of this anime is Neon Genesis Evangelion. This anime is one of the most popular anime from 90s and is still as popular.
The Evangelion series is set fifteen years after a worldwide disaster in a futuristic fortified city, and focuses around the organization NERV, which uses gigantic mechas called Evangelions to battle terrible creatures called Angels.
You can stream Evangelion on Netflix and Amazon Prime.
Ghost in the Shell
Ghost in the Shell is a neo-noir cyberpunk thriller anime movie released in 1995.
Set in a era with high advancement in cybernetic technology, The story follows cyborg policewoman who hunts a mysterious hacker known as the Puppet Master, a criminal that leaves his victims without their memories.
You can stream Ghost in the Shell on Amazon Prime.
Spirited Away
Another movie in the Elon's recommendation- Spirited Away is an anime movie known for its amazing animation and plot.
The plot centers around 10-year-old girl who, during her family's move to the suburbs, wanders into a world ruled by gods, witches, and spirits, and where humans are changed into beasts. From here, we follow her as she starts her adventure in an unknown and unfamiliar world.
You can stream Spirited Away on Netflix and Amazon Prime.
Princess Mononoke
Princess Mononoke is a popular adventure anime movie filled with Japanese Mythological elements.
On his way to find a cure for an animal assault, Ashitaka becomes embroiled in a battle between the forest gods and Tatara, a mining colony. On his journey, he meets San, the Mononoke Princess.
You can stream Princess Mononoke on Netflix and Amazon Prime.
Full Metal Alchemist
Full Metal Alchemist is one of the best shounen anime. It is full of action, adventure, funny and sad moments.
The story follows the adventures of two brothers Edward and Alphose Elric. When a failed alchemical ritual leaves brothers with severely damaged bodies, they begin searching for the one thing that can save them; the fabled philosopher's stone.
You can stream Full Metal Alchemist on Netflix and Amazon Prime.
Check Out: What's the difference between Full Metal Alchemist and Full Metal Alchemist Brotherhood?
Your Name
This 2016 Japanese animated romantic fantasy movie is well known for its stunning animation and plot.
Two teenagers discover they can switch bodies with one another. They are both at a loss as to how to express this mystical connection. When the boy and girl decide to meet in person, things become even more difficult.
You can stream Your Name on Amazon Prime.
Check Out: Your Name getting an Anime Adaption. Blessing or Disaster?
---
---
These 7 anime are recommended by Elon Musk. Each of them have a unique story line with stunning visuals. They are a must watch for the beginners.
My first anime was Dragon Ballz but Death Note was my gateway to the world of anime.
Source: Official Twitter