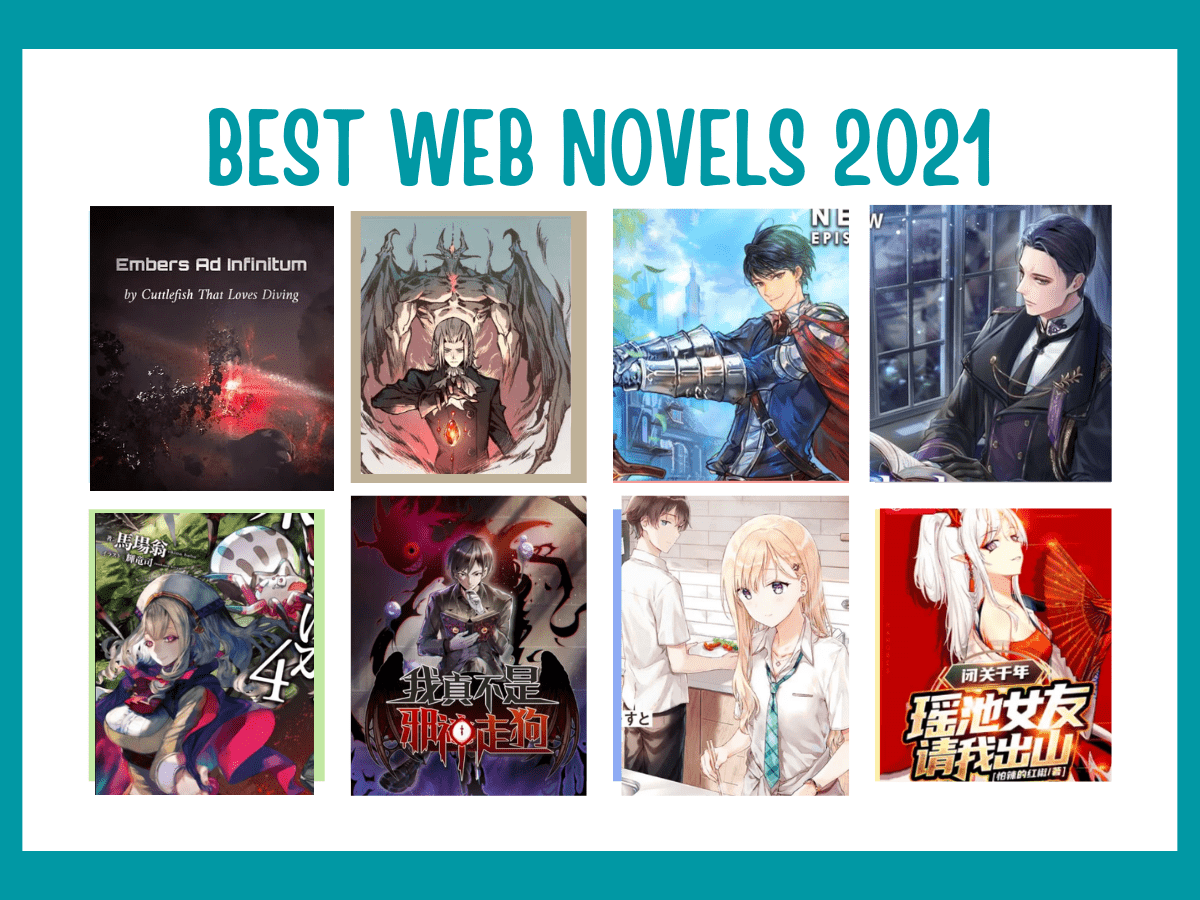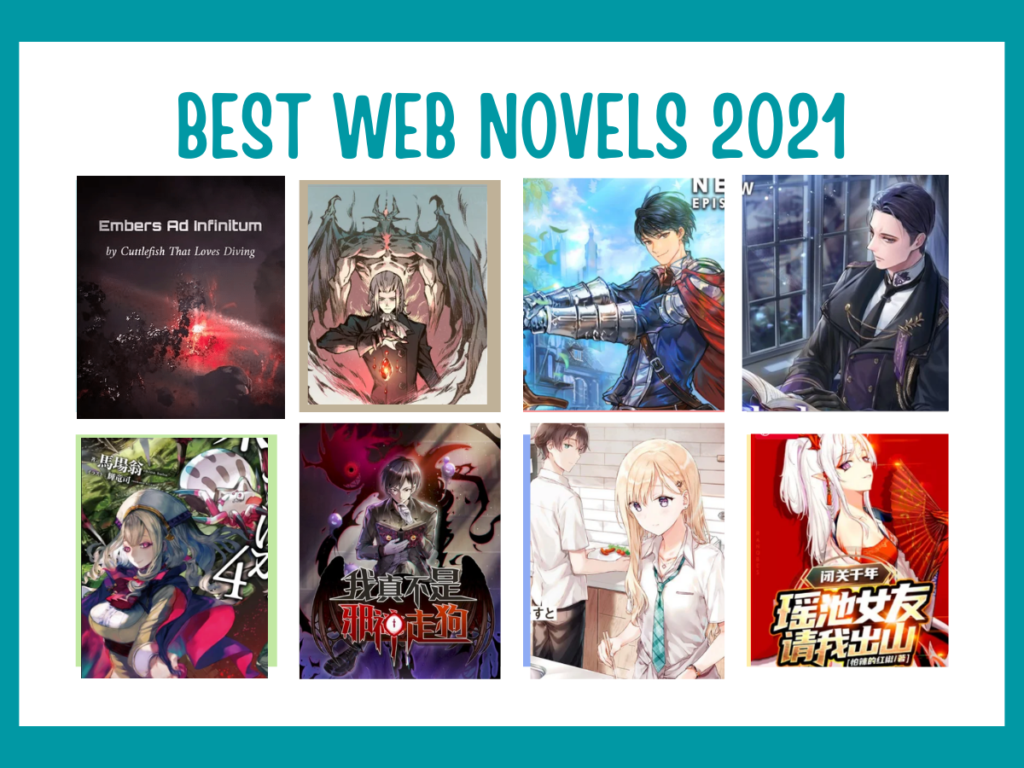 Like 2020, 2021 has been an amazing year for Web novel readers. The number of web novels released in 2021 might be even greater than 2020 whether it is translated or original. There were a lot of good Chinese, Korean, Japanese, and original novels in the year.
Dive into Endless Stories with Webnovel
From exclusive novels, fanfics, R18 stories to popular comics like Omniscient Reader's Viewpoint, Only I level up (Solo Leveling), and Tales of Demons and Gods, Webnovel is your gateway to a universe of captivating stories.
Related: Top 60 Cultivation Novels You Should Read
Even if we didn't get a novel on the par of Lord of the Mysteries in 2021, there were other great novels like Infinite Bloodcore, Embers Ad Infinitum, Beware of the Chicken, and many more with a unique storyline and main character, detailed world-building and good character development.
Note: Since I am a huge reader of Chinese Novels, I will be talking more about them in this post.
Table of Contents
Some of the links are affiliated, meaning at no additional cost to you, Dragneelclub will be earning a commission if you purchase through the links.
Popular Chinese Web Novels
In the case of Chinese Web novels, There were many genres and tropes that were popular in 2021 like Sign in Novels, Misunderstood OP MC trope, etc.
Sign in: A sub-genre of System Genre where the Main character sign-ins once a day (or more) with the help of the System and get OP items and becomes OP. Generally, MCs hide their power from others and likes to be low-key in this genre.
Misunderstood OP MC: The main character is kind of Overpowered but he is unaware of his powers.
In the case of the Romance Genre, I found villainous, transmigration, and Ugly to Beautiful trope getting popular.
Let's go one by one and discuss the popular novels in every genre.
Misunderstood OP MC trope
Popular Novels such as Power in the Shadows and Lord of the Mysteries are included in this genre. Side Character misunderstands the main character in one way or another. There are two main things in this genre that were famous in 2021:
Main character makes side character misunderstand that he is of big shot (example: Lord of the Mysteries)
Main character is OP but he doesn't know. (example: I am really not a cultivation bigshot)
We have some great novels in this trope but since we are talking about novels of 2021. Here are three good novels to read with trope (2):
1. I'm Really Not The Demon God's Lackey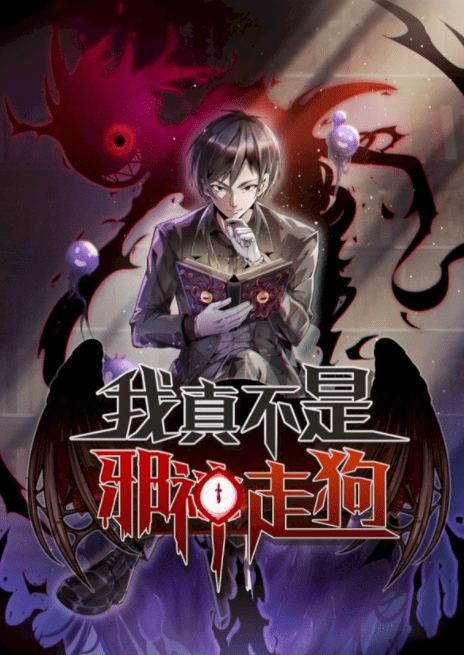 2. I Really Am Not The Lord of Demon
Both the web novels, I'm Really Not The Demon God's Lackey and I Really Am Not The Lord of Demon start similarly, however, we can see the difference as the story progress.
In both of the novels, the main character is an (ordinary) shopkeeper. Accidently, a side character enters the shop and gets some power from the shopkeeper. So the side character thinks the Shopkeeper is some hidden powerful person. Then the side character sorts his/her trouble with MC's help and starts to worship the main character.
The whole story progress as the side character gets powerful items from the main character and misunderstanding happens. The events are mainly driven by the side character with the help of the main character. The whole misunderstanding and the effect due to the misunderstanding are really enjoyable to read. The conversation between the main character and the side character is most enjoyable to read.
If we were to talk about two of the above novels, Many like I'm Really Not The Demon God's Lackey.
The next novel on the list is I'm Actually A Cultivation Bigshot.
3. I'm Actually A Cultivation Bigshot
This is a fine novel for a casual read. The system disappears after only teaching the arts to the main character. The problem is the main character is in cultivation and the main character doesn't know anything about cultivation and thinks he is a weakling, however, a painting made by him slays a powerful cultivator, and a casual poem slays another enemy. Of course, only the side characters know these and worship him but the main character is like, "The cultivators are so nice to a weak mortal like me. They are even giving me nice gifts."
The above three novels have really redefined the misunderstandings trope but a Iack of great ( not good ) novels in this trope is a downside.
You can read these three novels on Webnovel.
Sign in System Web Novels
Systems were enough cheat for the Authors to make the main character OP faster but Sign-in novels are just next level: Day one of Sign-in and the Main character is Strong. Day two- Stronger and Day three- Strongest and finally Day four- OP.
Like I said at the start, in the case of Sign in Novels, the main characters are OP but Low key. The main character generally doesn't do much, avoids trouble, and cultivates in peace for thousands of years. The events are driven by other characters and the main character appears to save the day while hiding his identity and awe other characters.
Though most of the Sign in novels follow this trend and most of them suck, many are big fans of this sub-genre.
We have many novels in this sign-in sub-genre but these two are the best.
1. My Girlfriend From Turquoise Pond Requests My Help After My Millennium Seclusion
2. Top Tier Providence, Secretly Cultivate for a Thousand Years
These two novels are best in the Sign in subgenre among all other novels. Both of these novels are unique and are fun to read. These two follow the same style as I said earlier.
Both of the novels have low-key main characters. They cultivate for years and most of the event in the plot is driven by the side characters. The main character appears to save the day.
I have talked more about Top Tier Providence, Secretly Cultivate for a Thousand Years in my review of this novel.
These two novels have many mixed reviews. Some like the first one more because of romance done right ( which is rare in cultivation web novels ) while some prefer the second one because of the nature of the main character.
You can read these two 'Sign in' novels on Webnovel.
Romance Web Novels
There's never a new trend in romance stories (in the case of Chinese web novels). New or old tropes/clichés are used by romance authors over and over. If one reads a romance web novel, then s/he has read most of the romance web novels. I have talked more about this in another post below.
Anyway, the most popular trend in romance web novels is Villainous and ugly to beautiful tropes. Some popular novels with these tropes are:
1. She Becomes Glamorous After The Engagement Annulment
She comes back beautiful from aboard. Now she is ready to shock the world. Are you ready for face slapping? If yes, then this is your novel.
2. Excuse Me, I Am The Real Female Lead
3. Mrs. Huo is a Crybaby
4. I Turned Wild After Being Doted On By The Big Bosses
You can read these Romance Stories on Chereads.
Good Web Novels
1. Embers Ad Infinitum
Yet another masterpiece from the author of the Lord of the Mysteries. My Full Review:
Read Embers Ad Infinitum
2. Infinite Bloodcore
Yet another good story from the author of Reverend Insanity.
3. Absolute Resonance
A cultivation story with clichés done right. The author cleverly uses a lot of clichés in this story to progress the story. A fine read.
You can read this story on WuxiaWorld.
Honourable Mentions
Fantasy Simulator
My Iyashikei Game
Flower Stealing Master [ R-18 ]
Popular Japanese Web Novels
There were many popular Japanese web novels that were popular in 2021 but these stood out the most.
1. Days with my Step Sister
This Slice of Life novel is a realistic take on the step-sister genre of the romance category. This novel concept is fresh and unique. It's a story of two strangers becoming half-siblings and adapting to each other. There's no overuse of clichés and it's not overly sweet. Both parties are reasonable humans. Most will get a "Comfy" feeling while reading this story. The story has good pacing and is all about building a realistic relationship, breaking the stereotypes, and revealing the hypocrisy happening in society.
2. Since I've Entered the World of Romantic Comedy Manga, I'll Do My Best to Make the Heroine Who Doesn't Stick With the Hero Happy
In short, MC gets isekaid to a romantic comedy manga and confesses to a losing heroine. The story is sweet and is capable of giving much diabetes and there's no love triangle and unnecessary drama.
3. I'm a Spider, So What?
This novel was always a popular read but got more popular in 2021 because of the anime adaptation. This novel has a unique storyline, fine characters, good world-building, and many mysteries.
4. That Time I Got Reincarnated as a Slime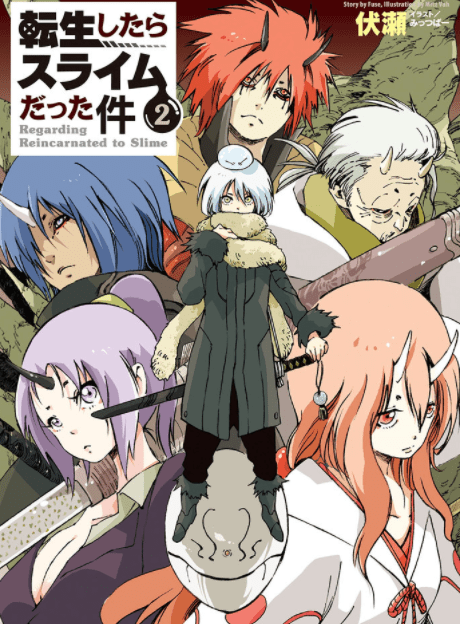 One of the best kingdom building novel ever. Great Worldbuilding, Character building, Amazing Action, and Adventure.
5. Jobless Reincarnation
Best of the Best Isekai Novel Ever. Amazing Story, Best Action and Adventure, Good world, and character building.
6. The Hero Laughs While Walking the Path of Vengeance a Second Time
This story is based on revenge. Expect a lot of killings, betrayal, and Edgy characters. One of the best novel to read if you want to take a break from nice and sweet stories.
Popular Korean Web Novels
These are the Korean web novels that gain popularity in 2021.
1. The Regressed Demon Lord is Kind
One of the best second chance novel. The main character who is a demon lord dies at the hands of the heroes and is reborn as his younger self. He has all of his memories and battle experience of his past life. Now his aim is to live a kind life.
The whole journey of the main character living a kind life is filled with adventures, actions, mysteries, and humor. The world-building, as well as character building, is done great. There's always more to see in this story and feels very fresh. We have badass, humorous, OP, and well-written main characters along with great and fleshed-out side characters.
Don't expect anything sweet out of our MC trying to live a kind life because he will absolutely annihilate his enemies.
You can read this story on WuxiaWorld.
2. Reformation of the Deadbeat Noble
This novel is about the journey of a lazy noble who grows mature and strong step by step along with his sword while finding the answers to many questions and one of the important questions being why is he picking up the sword. This web novel has good world-building, fine character development, action, and adventure.
Some plot holes do exist but nevertheless a good novel worth reading.
3. Trapped in a Webnovel as a Good-For-Nothing
This novel feels generic plot done right. Still, this novel has mixed reviews and is getting popularity because of the manhwa adaptation which many loved.
Still, a fine read but the "tension" between the main character and the protagonist of the novel has made many drop this novel.
4. The Villain Wants to Live
The main character transmigrates into a villain of a Gameworld. The thing that made this story stand out is the main character who doesn't automatically become a good person. He lives his life like the original character. The world is unique as well as the power system stands out.
The side characters are fleshed out. The fights are well explained. The pace is good and the plot is fresh and unpredictable made with the mix of misunderstandings.
5. Kidnapped Dragons
A story of a guy who tries to save his world and failed 6 times because of young dragons who got on earth by accident when they went out for their amusement period (a time for young dragons to experience the world and do what they like to make good memories for when they age) and they get caught up in wars between humans who have awakened their powers and so the dragon race want to avenge their children and destroyed the world. Now it is the 7th time…
This vibrant Korean novel is just amazing whether it be the story, characters, world-building, actions, and adventure. Everything is just gold.
Honourable Mentions:
The Academy's Deceased Ate It All
Stagnant Water of Apocalypse
Chronicles of the Heavenly Demon
The Legend of the Northern Blade
The Demon Prince goes to the Academy
How to Get My Husband on My Side
Popular English Web Novels (Originals)
1. Beware of the Chicken
Definitely one of the best read of 2021 with slow steady pacing, amazing character development, and world development. This slice of life cultivation novel has good story development and romance.
You can read this story on RoyalRoad.
2. Supremacy Games
You can read this story on Webnovel
3. Cultivation Online
You can read this story on Webnovel
4. The Oracle Paths
You can read this story on Webnovel
5. This Young Master is not Cannon Fodder: A Cultivation Fantasy
You can read this story on RoyalRoad.
6. My Three Wives Are Beautiful Vampires
You can read this story on Webnovel
Honorable Mentions:
Reverend Ecstasy [ R-18 ]
Mark of the Fool: A Progression Fantasy
Blue Core
Tree of Aeons
Some Popular BL
Heaven Official's Blessing [ New York Times Best Seller ]
The Scum Villain's Self-Saving System [ Buy from Amazon ]
Grandmaster of Demonic Cultivation [ Buy from Amazon ]
---
Thanks for reading. I know I have missed many web novels in this list but there are so many novels, it's hard to keep track. If I missed any good ones, do comment.
I have read a huge number of Chinese novels that's why you can see a depth reviews on them in this post. From 2022, I have decided to read other many novels. If there are any good novels you guys think I should read, do comment. I will be sure to read and write about them.
Once again, thanks for reading this post about popular web novels of 2021. Do share this post if you like it.