‍Are you looking for the best stories to read on Dreame? Then you're in the right place. I'm here to give you some of the best stories that you can enjoy reading on the Dreame app. So, let's dive right in and explore the best stories that you can find on Dreame.
If You Love WereWolf and Billionaire Romance Stories, Check out: ONS: Pregnant With CEO's Baby and Chosen by Fate, Rejected by the Alpha on Chereads
Introduction to the Dreame App
The Dreame app is an online platform that offers hundreds of stories that you can enjoy reading. It features stories from various genres such as romance, fantasy, science fiction, horror, and more. It also has an array of stories that feature characters of all backgrounds, which makes it perfect for anyone who is looking for something new to read.
Related: Free Dreame Discount Coupons
The app was launched in 2018 and has since become one of the most popular apps for people to read stories on. It is available for both Android and iOS devices, making it easy for anyone to access the stories from anywhere. The app also has a subscription plan that allows you to access even more stories.
The stories on Dreame are often written by authors from around the world, making it a great platform for discovering new authors. The stories are also regularly updated, so there is always something new to read. If you're looking for something to read in your spare time, then the Dreame app is definitely worth checking out.
Note: Some of the Links are sponsored.
Best WereWolf and Billionaire Romance Stories to Read on Dreame
If you're looking for some romantic stories to read, then the Dreame app is the perfect place to find them. The app has a vast selection of stories that feature all sorts of romantic relationships, from sweet and innocent to steamier and more passionate. Here are some of the best romance stories that you can find on Dreame.
Related: Best Free and Completed Dreame Stories
1. Her Alpha's Order
Her Alphas Order is a story about two werewolves who meet and fall in love. They must face a lot of challenges as they try to make their relationship work while also dealing with the dangers that lurk in their world. This story is sure to keep you on the edge of your seat as you follow their story.
Jo-anne and West are mated and do not remember how it happened. Jo-anne becomes wolf-less after a suicide attempt and rejects West. Mysterious marks on her back cause her to have uncontrolled sensations. Jo-anne undergoes therapy and returns to the pack ten years later to pledge allegiance to West, the new Alpha. West does not want Jo-anne to leave the pack and orders her not to go to Korea. The story follows their attempts to understand their past and find a peaceful future together.
The author of this story is an up-and-coming author who has written a few other stories for Dreame. Her writing is captivating, and she does an amazing job of developing the characters and their relationship. If you're looking for a romantic story that will keep you entertained, then this is definitely the one for you.
2. My Miracle Luna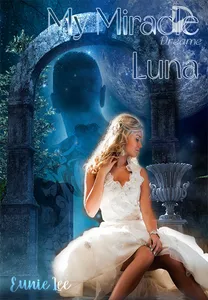 My Miracle Luna is a story about a young woman who finds herself falling for a mysterious man. He seems to have some secrets, but she is determined to find out what they are. This story is full of twists and turns, and you will be taken on an emotional roller coaster as you follow the characters' journey.
Rylee Duquesne is orphaned at ten years old when her pack is taken over by Alpha Eric Patterson, who turns her into a s.|.a.v.e and a.bus.e.s her for eight years. On her 18th birthday, Rylee meets her mate, Ash, who rejects her. Rylee is a true Alpha and is given a second chance mate, Wyatt Valencia, who has been in love with her since she was ten years old. Rylee must decide if she can find happiness with Wyatt while also avoiding the danger of her true pedigree being discovered.
3. The Greek Billionaire's Indecent Proposal
The Greek Billionaire's Indecent Proposal is a story about a young woman who is offered a job by a wealthy Greek businessman. He proposes a deal that she can't refuse, but she soon finds out that there is more to the deal than meets the eye. This story is full of twists and turns, and you will be kept guessing until the very end.
Soraya Eaton meets a man at a club and falls in love with him at first sight. After spending a passionate night together, he rejects her. Six years later, Xander Adamos runs into Soraya and is determined to win her back. He discovers that they have a strong bond and a son who looks exactly like him. Xander is determined to get Soraya back in his bedroom
The author of this story does an amazing job of creating an interesting and captivating story. The characters are well-developed and the story will keep you engaged until the very end. If you're looking for a romantic story to read, this is definitely one you should check out.
4. The King's Queen
The King's Queen is a story about a young woman who is chosen to be the king's bride. She soon finds out that the king is not who he seems to be, and she must find a way to save her kingdom and herself. This story is full of political intrigue, and you will be taken on an exciting journey as you follow the characters' story.
Tristen Clark is the prince of all werewolves and has not yet found his mate. He is about to become King at a high cost. Eustacia Van is treated as a slave in her own pack, Rushing River, and hopes her mate will find her. There are dark secrets within the pack that will cause chaos when revealed.
5. The Luna Trials
The Luna Trials is about a series of challenges that a woman must pass in order to be eligible to become the Luna of the North. The trials test the woman's strength, health, lineage, smarts, and ability to behave in a regal manner. The winner of the trials will be the one who proves to be the best among the contenders. The Luna Trials are overseen by the Northern Princess and her assistant, who make sure the rules of the trials are followed.
Savannah agrees to marry the Lycan King of the Northern Kingdom to protect her family, but upon arriving in the North, she discovers that the King has invited twelve other brides to compete for the title of The Luna of the North. Savannah must compete in challenges and rival other women for the crown. However, things become more complicated when Savannah falls for a stranger, and her former mate reappears. Additionally, enemies of both kingdoms threaten everything. Despite being the second book in the series, this story can still be enjoyed on its own.
6. Their Cursed
In "Their Cursed," Remi is an ordinary girl who becomes involved with two cursed werewolves, Cullen and Calder, as they compete to break their curse. As they navigate the challenges of the trials, they also struggle with their feelings for Remi and the secrets of their past. The story is a thrilling paranormal romance novel that follows the trio as they confront danger and come to terms with the world that was hidden from Remi.
7. Twist Me
In "Twist Me," Nora Leston is an 18-year-old who is kidnapped by Julian Esguerra, a wealthy arms dealer. She is taken to an island and discovers that Julian is obsessed with her because she resembles someone from his past. As their relationship develops, Nora experiences fear, and delight, and uncovers secrets about Julian's past. This dark romance novel is the first in a trilogy and is written by Anna Zaires.
8. Tell Me A Lie
Iris Vargas, a young and wild woman, has a one-night stand with Andrei Leviste, who is supposed to marry her sister. Andrei wants more than just one night and Iris is given the responsibility to marry him. However, Iris does not want to take on this obligation and has feelings for someone else. Andrei is an arrogant and dishonest bad boy, but Iris is not convinced.
9. The Defiant Mate
The Defiant Mate by Jennifer Francis is a thrilling and emotionally charged story about a she-wolf named Jay-la who is banished by her pack after hurting the future Luna of their pack. She left with a life growing in her womb and the story follows her journey of self-discovery and forgiveness. Jay-la was previously romantically involved with the future Alpha, Alpha Nathan of the Blood Moon Pack, and the story details her tumultuous relationship with him and the events that led to her banishment. Along with romance, The Defiant Mate also deals with themes of family, loyalty, and fate.
10. Never Again
Never Again is a gripping story about a young woman named Amanda Anderson who is determined to fight for a better future. Amanda Anderson is rejected by her mate, Alpha Andrew Miller, and is left heartbroken. Determined to move on from the rejection, she vows to never fall for the "mate bond" again. However, her world is turned upside down and her broken heart begins to heal in unexpected ways.
11. She Is Not My Luna
Hunter is an Alpha wolf who is unhappy when he finds out that his mate is an Omega, who are seen as weak and submissive. However, he cannot bring himself to reject her, although he doesn't want to accept her as his mate either. Clair is upset when Hunter treats her disrespectfully and she rejects him as her mate and Alpha. However, it is unusual for an Omega to go against an Alpha's wishes.
12. Fated to the Alpha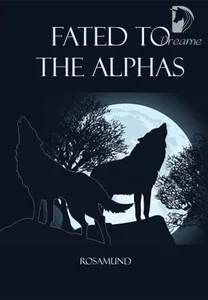 Fated to the Alpha by Rosamund in Dreame.com follows the life of Charlie, a shy, ordinary woman who discovers that she is mated to two supernaturals, Kieran and Kade. The two men, who are Alphas of the Dauntless pack, have rough, domineering personalities and have never experienced love. As they try to navigate their relationship with Charlie, they struggle to express their feelings and their rough personalities threaten to tear them apart.
13. Jaded Hearts
Jaded Hearts from Dreame.com features Taylor, a human, who is unexpectedly mated to Matt, a wolf from the Blue Moon pack. As they get to know each other, Matt must help Taylor understand his wolf life and the dangers that come with it. However, Taylor's past comes back to haunt her and they must decide if they are strong enough to overcome it together or if the darkness will consume them.
14. The Luna and her Quadruplet Pups
The Luna and her Quadruplet Pups from Dreame.com is a story about Ethan and Jane, a couple who have been married for a long time, but their relationship is strained due to trust issues. Ethan is an alpha and Jane is an omega, which makes their relationship difficult because omegas are supposed to be submissive to their alpha mates. Despite this, Ethan chose Jane to be his wife and luna, but their marriage is filled with pain and turmoil. Jane wants to get a divorce, but after the divorce is finalized, she discovers that she is pregnant with quadruplets. This complicates matters and raises questions about the future of their relationship.
15. Unscentable
Piper, a wolf shifter, rejects her Mate and leaves her pack to live as a human. She is later threatened by an Alpha and flees the country to escape him. When Piper's Mate finds her, she believes he has chosen another Mate and cannot handle the pain. After a fight for her life, Piper is rendered unconscious and wakes up Marked by her Mate and a part of his pack. The book follows Piper's journey of learning to trust in her Mate, discovering why they are unscentable, and ultimately deciding if she wants to claim her Mate and become the Luna of the pack she once abandoned.
16. Finding Her True Alpha
Ashlyn is an Alpha who discovers that she is a Queen and is destined to lead the mythical Kingdoms in a war. She must overcome her doubts and fears in order to fulfill her destiny. Along the way, she finds people who are connected to her missing parents and may also find her mate.
17. The Unwanted Bride of Atticus Fawn
Atticus is forced to marry a woman he does not love, but as he gets to know her, he begins to see her kindness and caring nature and starts to develop feelings for her. He initially resists these feelings because he is in love with someone else, Anya, but eventually must confront his feelings for Autumn and decide what he wants for his future.
18. Surprising the Bully
Keira is an unpopular, overweight high school student who is frequently bullied by Adam, her brother's popular and athletic best friend. With the help of a makeover from a friend, Keira's confidence and attractiveness grow, and she begins to capture Adam's attention and invade his fantasies. As Keira's self-confidence grows, she surprises Adam by showing him that she has always been a confident and desirable person, despite his previous bullying.
19. Seven Days Before Divorce
Stela and Cirrus are former partners who are seeking a divorce. Stela wants Cirrus to spend seven days with her in an attempt to get pregnant, hoping to save her sick son with his speed. However, Cirrus believes that Stela was responsible for the deaths of his parents and is unwilling to forgive her. It is not until he discovers that Stela has cancer and has borne him two children, and that someone else was responsible for his parent's deaths, that he realizes his mistake and regrets his actions.
20. His Silent Temptation
Selene is a wolf who has been held captive and rendered mute after her father was executed for betraying the werewolves. She manages to escape and meets Alpha Killian Thornov, who leads the most fearsome pack in the city. Killian is attracted to Selene and takes her with him as he sabotages a forced wedding. Their relationship becomes chaotic and dramatic as Selene becomes involved with the deadliest Alpha.
21. Big, Bold, and Beautiful
In Big, Bold, and Beautiful, Tracey Holmes is a woman living in the trenches who gets a job at a multinational company and becomes attracted to Devin Hester, a billionaire and alpha male known for being a Casanova. Despite Devin's reputation, Tracey is willing to overlook it and pursue a relationship with him. However, Devin has a specific vision for his ideal mate and is initially unsure about Tracey because she is plus-sized. The book follows their romance as they navigate their differences and Devin learns to appreciate Tracey for who she is.
22. Ens|aved by the Alpha
Alpha Kane is on a mission to seek revenge for the death of his father, Alpha Eric. He plans to kidnap and kill the daughter of King Jeremy, but he is surprised to find out that she is his mate. He also seems to enjoy causing pain, as he has s.3.x with another woman in front of someone, possibly his mate, in order to hurt them.
23. Motorcycle Man
The book is about a motorcycle shop owner named Ben who offers a three-day class for new riders. One of his students, Angus, is a writer who has been told by his publisher to learn about motorcycles for an upcoming book, but he is fearful of motorcycles due to a tragedy in his past. Despite this, Angus is drawn to Ben and begins to open up to him about his past. Ben tries to help Angus overcome his fear and trust him with the burden he has been carrying.
Conclusion
If you're looking for some great stories to read on the Dreame app, then these are some of the best ones that you can find. Each of these stories is full of romance, adventure, and excitement, and you are sure to find something that you will love. So, what are you waiting for? Download the Dreame app and start reading some of these amazing stories today!