Do you want to add some bite to your reading list? Look no further than werewolf romance books! These books will have you howling with delight as you dive into the world of alpha male wolf shifters, female wolf shifters, and the entire pack.
Whether you're in the mood for a reverse harem paranormal romance with stories like Her Alpha Triplets or just a classic werewolf romance novel, there are many werewolf romances out there to choose from. And who doesn't love a good fated mate story? Only fate can bring together a rogue werewolf and a member of the wolf pack.
But watch out for the dangerous reputation of the alpha wolf and the rare omega wolf. With the pack's stability at stake, you'll need to win valuable political allies, even if it means encountering Trey Coleman and his forceful demeanor. So, if you're ready for some fun stories filled with paranormal romances, pack your bags and get ready to cry wolf on a winter's night.
Werewolf Romance Stories have been getting popular. In this article, I am going to list all the best stories that you must read.
Most of the stories in the list contain hot steamy moments along with a plot that will blow your mind. You are sure to be addicted.
Related: Best HeartWarming and Fluffy Father Daughter Manhwa to Read
The stories on the list are listed in random order.
Some of the links are sponsored.
Top WereWolf/Shifter Romance Stories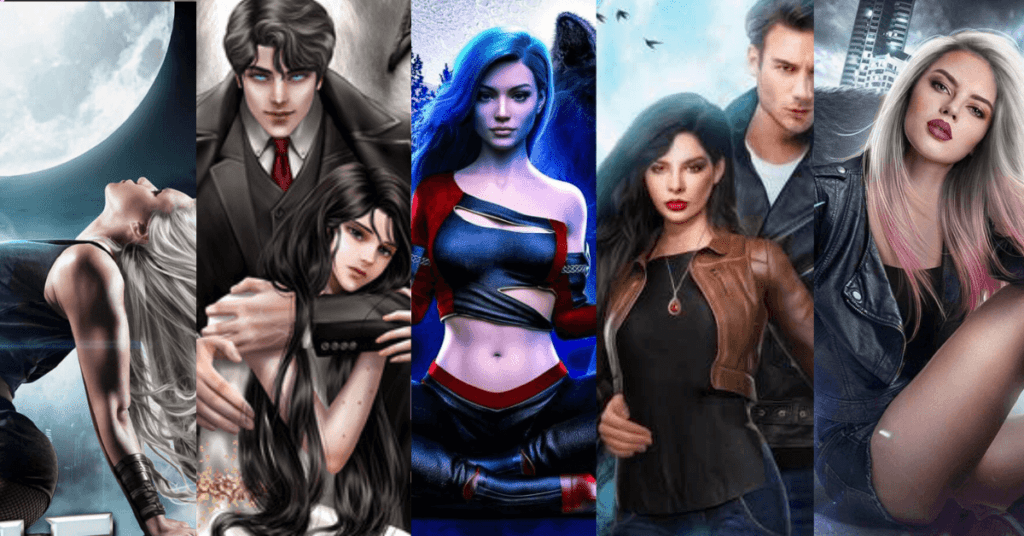 Unscentable
Unscentable by Jennifer Francis is a fantasy romance novel that follows Piper Whitlock, a unique werewolf who is unable to produce her own scent, making her an outcast among her pack. When she discovers her mate is her pack's Alpha, Bradley Drake, she decides to break their bond, believing it's best for both of them. She leaves her pack to live among humans.
Years later, Piper lives a new life as a dressmaker in Portland with her son, Brandon. Her past comes back to haunt her when members of her old pack visit her store. Unable to deny her feelings for Bradley and the pain of their bond, Piper struggles to find a balance between her old and new lives.
Unscentable by Jennifer Francis is a refreshing and captivating addition to the werewolf romance genre. The unique premise of an unscentable werewolf protagonist, Piper, struggling with identity and belonging, adds a new layer of depth to the story, making it an engaging read for fans of paranormal romance.
This novel has more than 800K reads with 87 chapters and is on the top-ranking page on Dreame.
Here's a Full Review of this Novel: Unscentable Novel Review
Related: Top 10 Best Romance Web Novels to Read
The Rejected Mate
The Rejected Mate by Bella Klaus Book Series (Part 1 Sacrificed) tells the story of Lydia, the daughter of a defeated Alpha, who finds herself at the bottom of the pack hierarchy. As she navigates through the complexities of the supernatural world, she discovers her true mate who ultimately rejects her. Following a series of unexpected events and bargains with the wolf god, Fenrir, Lydia embarks on a dangerous journey that tests her resilience and determination.
The Rejected Mate Book Series is a gripping tale of survival, self-discovery, and resilience, as Lydia faces the harsh realities of her supernatural world. With rich world-building and an engaging plot, readers will be drawn into Lydia's story as she forms an unlikely alliance with Fenrir and encounters numerous twists and turns. Although some may feel the story has too much going everywhere, it promises a thrilling and captivating ride, making it an excellent addition to the world of supernatural fiction.
This book has 4.5 stars on Amazon from about 2000 ratings.
Related: Top Manhwa to Read for Beginners
The Alpha's Bride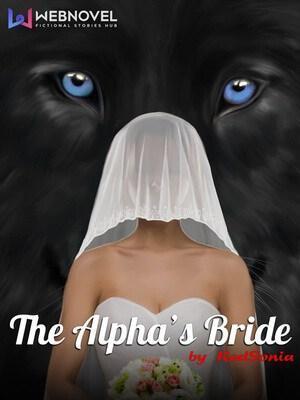 The Alpha's Bride by RedSonia follows the main character Alpha Damon who faces mounting pressure from Elders to enter a strategic marriage for power. Determined to assert his independence, Damon resists their attempts to manipulate him. As he embarks on a journey of self-discovery, he meets a woman who will change his life in unexpected ways.
Set in modern times, this fantasy novel explores themes of love, power, and personal growth as the stubborn, domineering Alpha opens up and transforms. Readers can expect a story filled with drama, mystery, action, romance, and humor, as well as intriguing characters with complex motives. With steamy scenes and surprising twists, The Alpha's Bride offers an engaging and thought-provoking reading experience.
This book has 8.8 million views with more than 1000 chapters and is still ongoing.
Related: Top Novels with OverPowered Main Character
Her Triplet Alphas
In Her Triplet Alphas by Joanna J, Chasity, an ordinary girl with a difficult past, suddenly finds herself the center of attention of three handsome, dominant werewolf brothers: Calix, Felix, and Alex are her fated mates, and they will do anything to win her over. As Chasity navigates the complexities of her newfound love life, she also grapples with secrets, betrayal, and her own fears. This steamy, yet heartwarming werewolf romance explores themes of loyalty, forgiveness, and the power of love to heal past wounds.
Her Triplet Alphas is a reverse harem werewolf romance that defies convention and promises to captivate readers. Chasity, a down-on-her-luck she-wolf, finds her life turned upside down when she discovers that her bullies, Calix, Felix, and Alex, are her fated mates. This unique spin on the harem genre sees one woman pursued by three men, each with their own distinct personalities, as they vie for her heart.
This book has around 5 million views with 143 chapters and is completed.
Note: very Steamy
Read the Full Review of this novel: Her Triplets Alphas Review
Alpha Asher by Jane Doe
The novel follows the unforgettable journey of Lola, a courageous werewolf who must confront her past and face unexpected challenges as she returns to her pack after experiencing heartbreak.
Although the novel has some grammatical errors, it is a standout in the genre, with a unique story line and engaging characters that make it a must-read for fans of paranormal romance. The fascinating plot twists and complex relationships between characters contribute to an exciting reading experience.
This story has around 250 chapters with around 9 million views.
Chosen by Fate, Rejected by the Alpha
Chosen by Fate, Rejected by the Alpha by Deni_Chance follows the story of Trinity, an eighteen-year-old werewolf who has never shifted into her wolf form. As a result, she feels out of place within her pack. Her life takes an unexpected turn when she crosses paths with the pack's Alpha, who is desperately seeking a mate to complete the Alpha Circle and protect his people.
This werewolf tale breaks away from the typical clichés, offering readers an engaging story filled with humor, passion, and conflict. The rich character development and immersive world-building create a captivating reading experience. The story also touches on themes of identity and belonging, as Trinity and the Alpha navigate their complex, fate-chosen bond. With compelling characters, unexpected twists, and heartfelt moments, "Chosen by Fate, Rejected by the Alpha" is a must-read for anyone who loves the werewolf genre.
This novel has 4.79-star ratings and 13 million views with more than 1100 chapters.
Related: 5 Best Completed Romance Comics With Life Lessons
Dr. Luna
Dr. Luna is an enthralling werewolf romance novel by J.M. Snap that introduces readers to a unique female protagonist, Dr. Lilly Strummer, and her thrilling journey to find love and acceptance within her werewolf community. The story unravels mysteries and explores relationships between memorable characters, creating an unforgettable reading experience.
Dr. Luna is a captivating werewolf romance novel that follows the life of the brilliant and resilient she-wolf, Dr. Lilly Strummer. Unlike typical werewolf stories, Lilly is not just an ordinary she-wolf but a young, talented doctor who started college at 14 years old. Her life takes a surprising turn when she meets her mate, the Alpha of the strongest pack, Tyler, and joins his pack as his Luna.
This book has more than 2 million reads and 359 chapters.
Read the Full Review of Dr. Luna
The Defiant Mate
The Defiant Mate by Jennifer Francis is a werewolf romance novel that features a strong female lead, a possessive love rival, and a second chance at love. The story follows Jay-la, a university student and a she-wolf who was exiled from her pack after an altercation with Nathan's fated mate, Sophia. After six years, Jay-la returns to her pack and resists Nathan's authority, leading to suspense and unresolved questions about their future.
This book has more than 1.5 million views and 42 completed chapters.
Read Full Review of The Defiant Mate
Bitten
In Kelley Armstrong's book, Bitten, Elena Michaels is the world's only female werewolf, and she is exhausted with constantly hiding and protecting herself. She spends most of her time hunting down rogue werewolves and living a life that requires her to be violent and temperamental. Elena decides to leave the Pack and live in Toronto like a human. However, when the Pack leader calls her to help fight against an uprising, Elena agrees only because she owes him a favor.
Kelley Armstrong's werewolves in Bitten don't rely on supernatural abilities to make their characters more appealing. Instead, Armstrong uses their grit and personality, making their abilities believable and without the need for a total suspension of reality. Elena Michaels is a unique heroine with a fascinating backstory. Raised human, her dreams of living a normal life were ripped away after being bitten by a werewolf. She was then faced with a ravenous appetite and violent urges, forcing her to try to make it work in Toronto. Armstrong weaves a passionate, painful, and satisfying relationship between Elena and her ex-fiancé Clay while dealing with an all-out werewolf battle for territory.
This book is thrilling, entertaining, hilarious, steamy, and tragic, with characters that will make readers feel a range of emotions. Overall, Bitten is highly recommended, and readers should give it a go.
This book is one of the best sellers on Amazon with 4.5-star ratings from 3000 readers.
Related: Best Web Novels with Badass Female Protagonist
Fated to the Alpha
Fated to the Alpha by Jessica Hall follows the story of Katya, a Beta's daughter, who is banished from her old pack for not having a wolf. Her family is forced to seek refuge in the only pack that would take them in, on a lie her mother told. While there, she meets the notorious Alpha Ezra, who she soon discovers is her mate. However, the conflict arises when her old pack discovers they went to a rival pack, and Alpha Jackson, Katya's former pack leader, is hunting down her family due to her mother's offense against his daughter.
One thing that sets Fated to the Alpha apart from other werewolf romances is the internal struggles of both main characters, Katya and Ezra. The plot is intriguing, and the characters are multi-layered, making the story more intriguing as it progresses. There are some spelling and grammatical mistakes, but they do not detract from the story's basis. Overall, Fated to the Alpha is an interesting slow-burn novel that is highly recommended for anyone who loves werewolf romance.
This book has 71% 5-star ratings on Amazon from more than 250 readers.
Related: 23 Best Novels to Read on Amazon
The Tyrant Alpha's Rejected Mate
The Tyrant Alpha's Rejected Mate by Cate C. Wells is a shifter romance novel that follows Una, a woman with a bad leg who has never shifted, and Killian, the alpha of her pack. Una has built an illicit farmer's market empire and has no interest in finding a mate, but when biology finally kicks in, she claims Killian as her mate, only to be rejected in front of the whole pack. Killian believes Una isn't his mate, but he can't stop thinking about her.
As the strongest male in five generations, he's determined to bring Una back in line, but he might have ruined the best thing that's ever happened to him. Despite some lukewarm reviews, the book has gained a following due to its captivating characters, intricate world-building, and entertaining details.
Related: My Miracle Luna Novel Review
This book is one of the best sellers as well with 4.5 star ratings from 7000 readers.
Pregnant After One Night With The Lycan
In the novel, Pregnant After One Night With The Lycan by Kellie Brown, the main character, Tanya, feels like an outsider because she has no wolf or scent. After her boyfriend cheats on her, she meets Marco, a powerful Lycan Prince, during a night out. Tanya's life gets more complicated when she finds out she's pregnant. Her family wants to sell her to a terrible man, but Marco saves her by offering to marry her. However, Marco's true reasons for marrying her are unclear, and their love story is filled with challenges.
Tanya is a gentle and vulnerable character, while Marco is strong, secretive, and dominant. They both have to face many difficulties in their lives, including love and trust issues. This story is a mix of romance and fantasy, and it offers a fresh take on the accidental pregnancy story. The writing is easy to understand and uses a mix of short and long sentences to keep the reader engaged.
This novel has 4.3 ratings on Amazon from more than 7000 readers.
Related: Top 12 Adult Mature Novels to Read
The Love of a Lycan
The Love of a Lycan is written by jikanyotomare and tells the story of Raine, a girl discharged from a mental institution who now lives in an orphanage. One night, she meets Torak, who changes her life forever. The novel revolves around the guardian angels, who are assigned protectors in the form of three cursed lycanthropes. These protectors, Jedrek, Kace, and Torak, must overcome their anger and accept their roles as the guardians of the angels.
This unique werewolf story is filled with romance, action, and drama, leaving readers hooked and emotionally invested in the characters. The plot features powerful guardian angels and their complex relationships with their lycanthrope protectors. The story is an unconventional take on the werewolf genre, exploring themes of love, betrayal, and redemption. Readers will be captivated by the well-developed characters and the roller coaster of emotions throughout the readings. That being said many readers found the story went downhill after the middle parts of the novel.
This novel is completed with 1200 chapters and there are 10 million views.
Related: 25 Best Manhwa For Female Readers
Wolves of New York: wolf king
In Wolf King: A Dark Mafia Shifter Romance by Bella Jacobs, Maxim Thorn, a tough Alpha and mobster king, becomes the only hope for Willow, a shifter from a disadvantaged background who's been rejected by her abusive fated mate. With limited options, she makes a deal with Maxim, offering herself in exchange for protection and the chance to take revenge on her pack leaders. Despite the challenging circumstances, Willow starts to see a softer side to Maxim and wonders if there's a possibility for love between them.
This captivating story of Maxim and Willow's fated love and thrilling wolf pack adventures is filled with a mix of action, romance, and mystery. It's the first book in a quartet, and the cliffhanger ending will leave readers eager for more. The story is well-written, featuring witty dialogue, multidimensional characters, and an engaging plot. With a perfect balance of sweet moments, steamy encounters, danger, and intrigue, this book appeals to both shifter romance fans and those who enjoy a good action-packed tale. The author also brings the story to life, making readers excited to continue the journey in the next book.
Wolf King has more than 4.3 stars with 1000 ratings from various readers.
Sold To The Shifters
In the story, Tina seeks a loan from Ryder to open a fortune-telling shop but gets denied. Desperate, she decides to sell her v|rg|n|ty at an auction. Both Ryder and his brother, Grey, want to date Tina but refuse to share. As the story unfolds, they learn to share and become the best they can be for each other and their pack.
This book has 4.2-star ratings on Amazon.
Related: My Top List of Slice of Life Stories
His Lost Lycan Luna
His Lost Lycan Luna by Jessica Hall follows Ivy, a Rogue, who has been living a life of pain and suffering ever since her parents were brutally murdered by her Alpha. Under a law designed to protect Rogue children, she and her best friend Abbie are allowed to live until they turn 18, at which point the Alpha decides their fate. On the fateful day of the Lycan King's visit to their town, Ivy is unexpectedly spared by him and is taken as his personal slave. As the story unfolds, the Lycan King, Kyson, realizes that Ivy is his mate, but must also confront the dark secrets of her family's past. As the kingdom faces its own challenges with the disappearance of Rogue children and a brewing rebellion, King Kyson must choose between love and vengeance.
The book delves into difficult themes such as abuse, rejection, and loss while also exploring love and friendship. Although the storyline is intriguing, there are some problems regarding the writing quality, as it contains grammatical and spelling errors, as well as issues with chapter formatting. Despite these issues, the book has been praised for its engaging plot and emotional depth.
This book has 4 stars ratings from 1000 readers. You can read this novel on iReader.
Billionaire Quadruplet Alphas
Billionaire Quadruplet Alphas (Book 1) by Joanna J is perfect for those who love werewolf stories with rich and complex characters. The Viper Moon Academy is a prestigious school for wealthy werewolves. Hannah, a scholarship student, is unknown to her classmates until her 18th birthday when she meets her destined mates, the Quadruplet Alphas. Despite being popular, they struggle to win her over. The story explores themes of wealth, love, and the challenges of being a werewolf.
This book has 2.3 Million views with 128 chapters and is completed.
Her Alpha's Orders by Jennifer Francis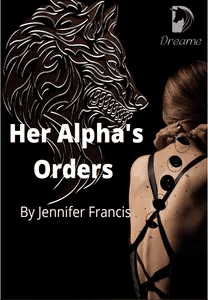 Her Alpha's Orders by Jennifer Francis is a gripping werewolf romance filled with mystery and intrigue. Jo-anne wakes up mated to West, the future Alpha of her pack, but neither of them has any memory of how this happened. Forced to stay together due to wolfen laws, they both want out of the Mate Bond but can't break it. The story takes us through their struggle to understand their mysterious past and navigate their uncertain future.
Readers can expect a thrilling tale of love and heartbreak. Along the way, Jo-anne and West must confront their feelings and decide if their history is worth fighting for or if they should move on.
This book has more than 500K reads and has 124 chapters and is completed.
Fated to the Cursed Lycan Prince
Fated to the Cursed Lycan Prince by Dark Knight is a story about Sylvia Todd, a young woman living a life of humiliation as a slave after her mother is accused of murder and branded a traitor. Despite her circumstances, Sylvia is determined to clear her mother's name. Rufus Duncan, the future lycan king, is a powerful figure with a reputation for cruelty, hiding a curse that turns him into a monster on every full moon. Fate brings Sylvia and Rufus together as destined mates, but they must overcome societal norms, Rufus' secret, and the quest for justice for Sylvia's mother to find happiness.
This book has more than 11 million views with more than 1160 chapters on MoboReader.
My Surprise Mate by M.O
My Surprise Mate offers a unique twist on the familiar one-night mistake trope in the realm of werewolf romance. The story follows Holly, a waitress who has a one-night stand with a werewolf named Kain, resulting in her pregnancy. When Kain denies responsibility and urges her to abort the baby, Holly decides to leave her hometown and start anew. Her journey takes her to Texas, where she encounters Dane Black, her surprise mate and the Alpha of his pack.
The novel presents a captivating tale of love, mystery, and the supernatural. Holly, despite her unexpected pregnancy and the challenges of raising a half-werewolf child, refuses to give up on her baby. As she settles into her new life with Dane and his pack, the story takes readers on a rollercoaster of emotions, blending romance, action, suspense, and drama.
My Suprise Mate has 73 chapters and is completed with 2.5 million reads.
The Unloved Mate
The Unloved Mate by Skylar introduces readers to Isabella, a misunderstood omega wolf named Nora. Despite her difficult upbringing and the lack of love from her parents, Isabella remains hopeful that one day her mate will love and cherish her. However, when her mate rejects her, Isabella's hope and will to live are shattered. Encouraged by her wolf, she embarks on a journey to find love, which promises a happy ending.
My Unloved Mate book has 6.5 million views and is completed with 63 chapters.
Gone with the Wolf
Gone with the Wolf which is the first book in the Seattle Wolf Pack series, follows Drake Wilder, a CEO and alpha werewolf who has given up on finding his true love. When he discovers his destined mate, Emelia Hudson is a secretary at his company, his instincts take over. Emelia, a free-spirited bartender, is struggling to keep her bar afloat and is determined to confront Wilder Financial about the ownership of her establishment.
This novel provides an entertaining blend of romance and supernatural elements with relatable characters and a captivating storyline. While some aspects of the plot require suspension of disbelief, the story remains enjoyable and offers unexpected twists. Readers looking for a fun, lighthearted, and shifter-friendly romance will find this book an engaging read, despite occasional odd turns of phrase and lapses in a common sense among the characters.
This book has 4.1 ratings on Amazon from 500 readers.
Related: The Silent Alpha Review: A Good WereWolf Romance Story
True Luna
In True Luna by Tessa Lilly, Emma Parker discovers her mate is Logan Carter, the Alpha of her pack, on her 18th birthday. However, Logan rejects Emma for Sienna, a stronger she-wolf who despises her. Amidst heartbreak, Emma learns she has extraordinary powers, making her a target for those seeking to exploit her abilities. As Emma faces these challenges, she wonders if Logan will have a change of heart and protect her from the dangers she encounters.
True Luna has more than 400K reads and is completed with 157 chapters.
These top werewolf romance novels offer a captivating blend of passion, intrigue, and supernatural elements that make them an irresistible addition to your reading list. Each story transports you to a world where love defies the boundaries of human and supernatural, taking you on an exhilarating journey full of twists and turns.
Whether you're a longtime fan of the genre or just discovering it, these novels promise to leave you spellbound and craving more. So, immerse yourself in these enthralling tales and let the magic of werewolf romance sweep you off your feet.
Let me know if I missed your favorite one in the comment. Have a nice day, Enjoy!
Check Out Other Related Articles: