Hey Guys, In this article I will be sharing the list of Korean Dramas that I have enjoyed the most. The dramas in this list are very dear to me and I love them so much.
Let's get started with the list of Korean Dramas that I have enjoyed so far.
The Penthouse
Dive into Endless Stories with Webnovel
From exclusive novels, fanfics, R18 stories to popular comics like Omniscient Reader's Viewpoint, Only I level up (Solo Leveling), and Tales of Demons and Gods, Webnovel is your gateway to a universe of captivating stories.
In terms of mind-blowing, this drama is a masterwork. Each episode reveals some secrets, enticing you to watch the drama in one sitting. The story revolves around three wealthy families and a new tenant in a penthouse. When a girl is killed by one of the penthouse residents, their lives are turned upside down.
The cast is flawless. You feel all of the characters' feelings, whether it's a deep hatred for the villains or empathy for the drama's heroes. It's a continuing drama with two seasons already completed and a third on the way. If you like thrills, suspense, and a lot of drama, this is a good pick for you.
This drama was aired on 2020 and has two seasons with 34 episodes. You can watch the Korean Drama The Penthouse on Viki and WeTV for free.
Kingdom
Kindom is another drama that is well worth your time. It's a political period drama in which the king's body rises from the dead and a mysterious plague spreads; the prince must face a new breed of enemies in order to uncover the evil plot and save his people and the throne.
This is also a continuing series, with two seasons already completed and a third in the works. The ensemble is fantastic, and the storyline is exciting and well-written. If you're looking for some zombies and action, grab some popcorn. My mate, this is for you.
This drama was aired in 2019 and has two seasons with 12 episodes. You can watch this historical drama Kingdom on Netflix.
Its okay not to be okay
What can be said about this drama? It's a pure chef kiss. The plot, background score, characters, and cinematography are all wonderful additions to a fantastic fairytale kind of theme. Without your awareness, the cast will steal your heart. I don't have anything to say about this; just watch for yourself.
It's the kind of drama where the messages and characters stay with you for a long time. It's a romantic comedy slice-of-life drama that follows a selfless psych ward caretaker and an antisocial children's book writer on their quest to discover and embrace themselves.
This drama was aired in 2020 and has 16 episodes. You can watch It's Okay Not to Be Okay on Netflix.
Run on
When your heart desires a light, refreshing drama, the romance between the main characters is there to provide some not-so-fairytale love. After a film interpreter enters our main character's life, a track star, his life deviates from his predetermined course and follows his heart.
The plot is unlike anything you've ever seen in a drama. The interactions between the characters provide you with a different perspective on love and life. Give this drama a chance because it might be a breath of fresh air.
This drama was aired at the end of December 2020 and has 16 episodes. You can watch Run-On on Netflix.
My Mister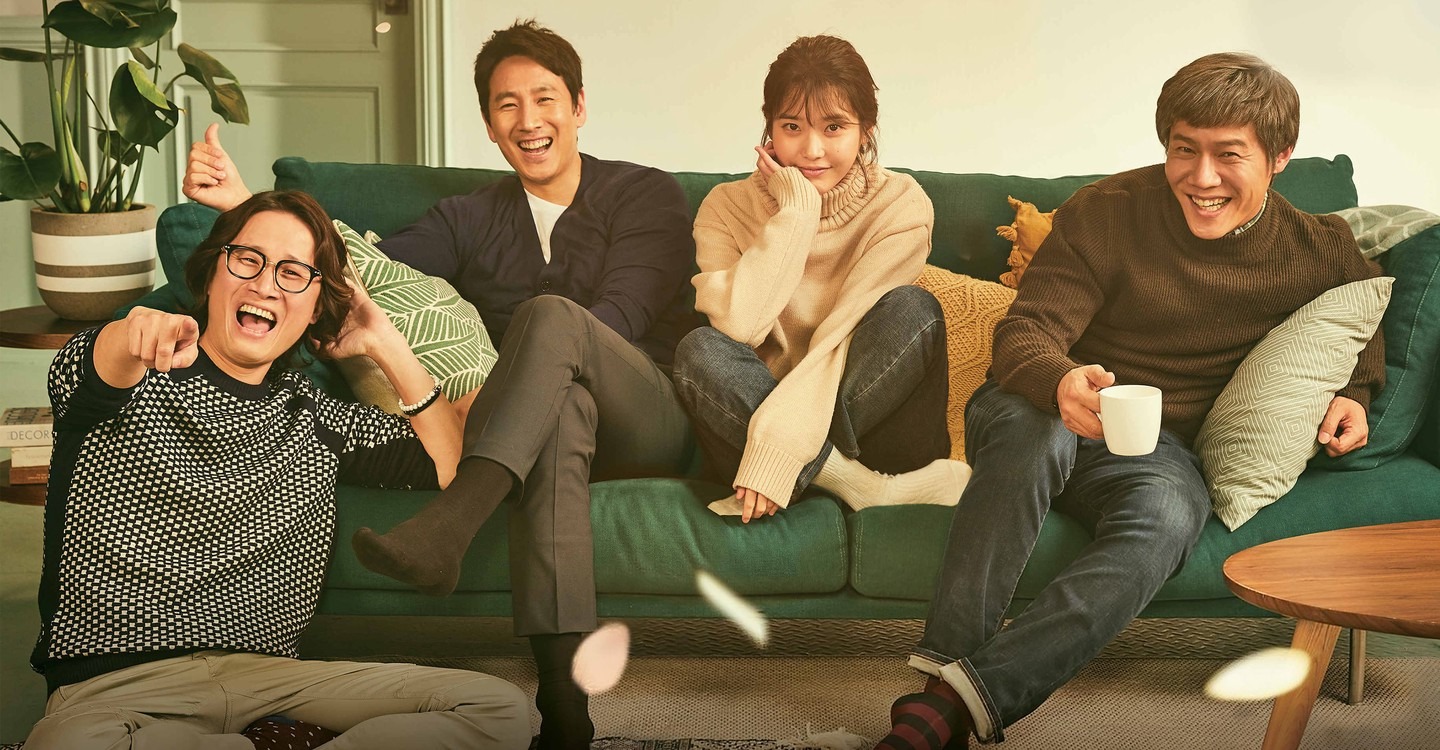 This is one of the most underappreciated Korean dramas. A man in his forties is withstanding the burdens of life. A woman in her twenties goes through a variety of encounters while still bearing the weight of her life. The man and woman get together by some unfortunate circumstances and eventually help one another.
My Mister is a heartfelt drama that will make you tear buckets. Despite this, the drama leaves you with a positive feeling and aids in the fight against depression. This drama's lessons can be extended to real-life situations. I can guarantee that this drama hits you right in the feels and makes you feel good about yourself and the people in your life. Catch this drama with tissues nearby for a life-changing experience.
My Mister/ My Ajusshi was aired in 2018 and has 16 episodes. You can watch the Drama My Mister on Netflix
More than Friends
The plot of this drama is a simple one about friends who become lovers. What makes it unique is the beautiful setting, dialogues, music, and dynamics between the drama's characters.
A story about friends always brings a smile to your face. This drama accomplishes the same feat. All in this drama can be related to real-life in some way. Furthermore, this drama depicts some bitter but realistic facets of life that I believe can resonate with many young people. Little spoiler with a happy ending: at the end of this drama, you will miss your friends.
This drama was aired in 2020 and has 16 episodes. You can watch More than Friends on Netflix and on Viki (Free)
Playful Kiss
This is an all-time classic lighthearted, entertaining Korean drama based on a Japanese manga and follows a slow-burning romance between a cheerful student and her famous classmate. The main characters' chemistry is flawless. Despite the fact that the story is typical of a cold-hearted smart guy falling in love with a foolish yet never-say-die type girl. Aside from that, the supporting cast adds to the enjoyment of the drama, making you appreciate it even more.
It's the one drama you'll want to watch again and again.
It has a funny, heartwarming, and fairytale feel to it.
What better way to de-stress than with this entertaining drama?
This drama was aired in 2010 and has 16 episodes. You can find this Hilarious Drama Playful Kiss on Viki (Free).
---
Thanks for reading. Do comment on your favorite dramas.
---
Related Posts
FAQ
What Korean Drama to Watch?
You can watch the Korean dramas that I have genuinely loved:
The Penthouse
Kingdom
Its okay not to be okay
My Mister
Run-on
Playful Kiss
More than Friends
Where can I watch Korean drama with English subtitles

What is the best Kdrama 2020?
Some of the best of best Korean Dramas are Stranger 2, It's Okay Not to Be Okay, Itaewon Class, Crash Landing on You, and Hospital Playlist.