Waiting weekly for Webtoon updates can be a pretty heart-wrenching experience, no matter how good the story is. Wait, scratch that. That's especially the case more when the story is so good that just waiting for it to update or to change its fast pass chapters is not enough.
Dive into Endless Stories with Webnovel
From exclusive novels, fanfics, R18 stories to popular comics like Omniscient Reader's Viewpoint, Only I level up (Solo Leveling), and Tales of Demons and Gods, Webnovel is your gateway to a universe of captivating stories.
Read: Best Manhwa to Read RIGHT NOW!
But did you know, there are lots of equally great romantic stories with valuable life lessons in Webtoon that you can read that's already complete? Here are some of them that I would love to recommend to all of you.
Best 5 Completed Romance Webtoons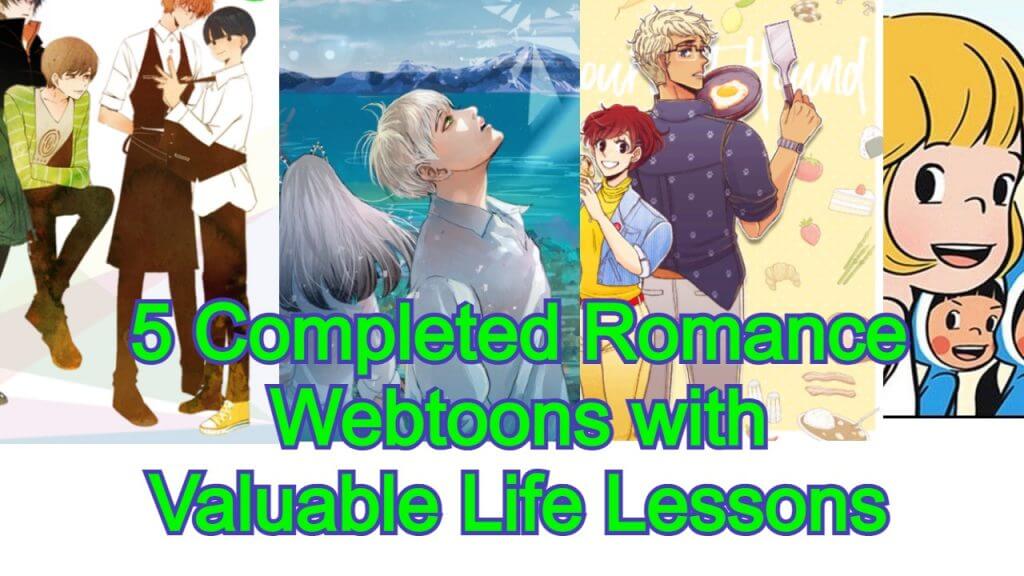 1. Yumi's Cells
Alternative Title: 유미의 세포들
Author: Donggeon Lee
Artist: Donggeon Lee
Raw: Naver
Official English: Webtoon
Yumi's Cells is a great story that uses a unique storytelling method. It shows what's happening in Yumi's mind via small humanoid brain cells, also known as "Yumi's Cells"; hence the title.

The story is about a normal girl named Yumi and her journey to find who she is, what she wants to be, and how to approach her relationships. This includes how to have healthy relationships with herself, her friends, and her romantic partner.
Join Yumi's journey in life now and have fun! Who knows maybe, you'll even know more about yourself too~
2. Gourmet Hound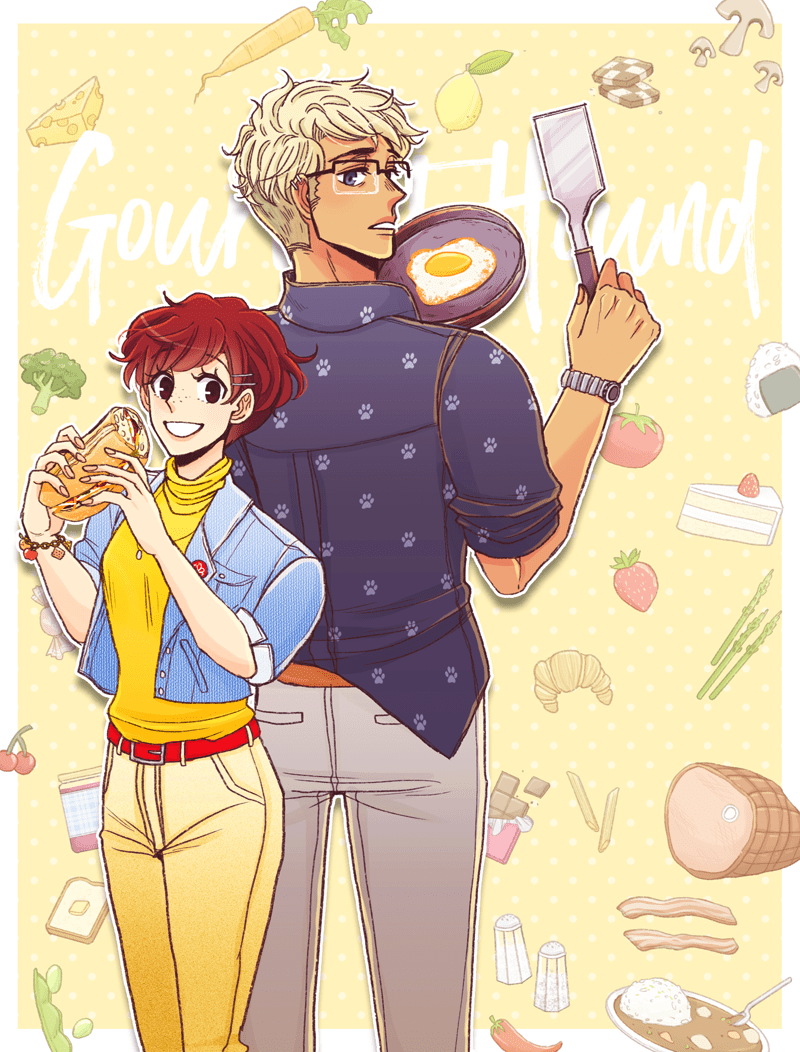 Alternative Title: N/A
Author: Leehama
Artist: Leehama
Raw: N/A
Official English: Webtoon
A fluffy yet also dramatic story with food!
The story is about a woman named Lucy, who has a strong sense of taste and smell, in addition to her unhuman-like strength.
One day, she learns that her beloved restaurant, Dimanche, has changed its kitchen staff. And somehow, the taste she yearns for in her favorite restaurant's food is gone.
However, she doesn't know the actual identity of the chef whose cooking she has been fond of for years now.
Then, when her luck led her to meet two former Dimanche chefs, she decides that it was her chance to find Dimanche's former chefs and recapture again the "perfect taste" she had lost.
Will she find what she's looking for? Will, she lost sight of what she has instead? Or perhaps she'll end up something more valuable?
Read this webtoon to find out!
3. The Stories of Those Around Me
Alternative Title: 아는사람 이야기
Author: Omyo
Artist: Omyo
Raw: Naver
Official English: Webtoon
This Webtoon is only short, but the feelings it gives its readers are tremendous.
Just like its title suggests, this Webtoon depicts different scenarios that can and do actually happen sometimes in real life. The story focuses on the lives of friends: Summer, Mira, and Jung-A. With Summer being a woman who is content in her life and in love with her boyfriend, Mira being a successful woman that dreams to be in a relationship, and Jung-A being a hard-working woman that lives with her boyfriend for 5 years.
This group of 25-year-olds is very close and believes that they can keep their friendship and love forever. However, things were bound to change—be it positively or negatively.
What do you think will happen to their lives next? Feel free to read and find out 🙂
4) Late Bloomer
Alternative Title: N/A
Author: zealforart
Artist: zealforart
Raw: N/A
Official English: Webtoon
The word "late bloomer" is not really uncommon.
However, this Webtoon was able to create a new twist with it!

Here, there is this rare condition called "Botanical Development" wherein a flower bud grows in a human's body. However, to get rid of the bud, they would have to let it bloom first and be deflowered with the help of their mate. And Mai, an eccentric twenty-six-year-old who is very awkward and inexperienced when it comes to dating, has this flower bud growing in her belly.
So, what can eccentric woman do to find her own mate?
This story is really good for anyone to read, but it would be great if people who are not comfortable with romance (yet like the idea of it) will also read this and I'm sure they'll love this. I would like to tell you why that's the case but "sssh" no spoilers! Instead, just feel free to try and read it for yourself. Enjoy!
5. Freaking Romance
Alternative Title: N/A
Author: Snailords
Artists: Snailord and Assistants
Raw: N/A
Official English: Webtoon
A unique supernatural story that really expands its readers' perception about romance.
Meet Zylith, an aspiring artist who's moving out of her old home to get her own apartment after being kicked out by her own father for pursuing her dream. However, she doesn't let that get to her. Instead, she's very determined to find a good place for her new beginning to start. Luckily, she finds a super cheap apartment to move in, but then, it's haunted by a super handsome guy who looks like a K-pop star. Moreover, it seems like one of the former tenants before she moved in also disappeared.
Is the handsome guy connected to the previous tenants' disappearance? or is he just as sweet as he looks? Will Zylith finally achieve her dream? Or something will disrupt her plans?

---
That's all the romance webtoons I will recommend for now! Hopefully, you will enjoy it too, as I did, and get life lessons at the same time.
Do you also have some Webtoons that you would like to recommend, or perhaps do you want to get more recommendations about certain genres? Just comment down below what you think.
Thank you for reading!
---
---
Check out these Manhwas/Comics:
Beauty and the Beasts (Read Now)
Solo Leveling (Read Now)
Perfect Secret Love: The Bad New Wife is a Little Sweet (Read More)
Trial Marriage Husband: Need to Work Hard (Read More)