There are so many Korean comics i.e. Manhwas on the internet. Most of us have a hard time choosing a good manhwa for reading. I will tell you the best manhwa recommendations.
Dive into Endless Stories with Webnovel
From exclusive novels, fanfics, R18 stories to popular comics like Omniscient Reader's Viewpoint, Only I level up (Solo Leveling), and Tales of Demons and Gods, Webnovel is your gateway to a universe of captivating stories.
Some have epic stories, enough to make us immerse in their world while some have meh, not worth our time and money. I have also included webtoons, manga, and manhua comics in this list.
Find My Manhwas/Manhuas Rankings: Ranking
Also Read: Best 11 Asian Comics to Read [ Recommendations ]
Read on for the best suggestions, a list of the top manhwas, and where you can read those manhwas and their novels.
10 Best Manhwa to Read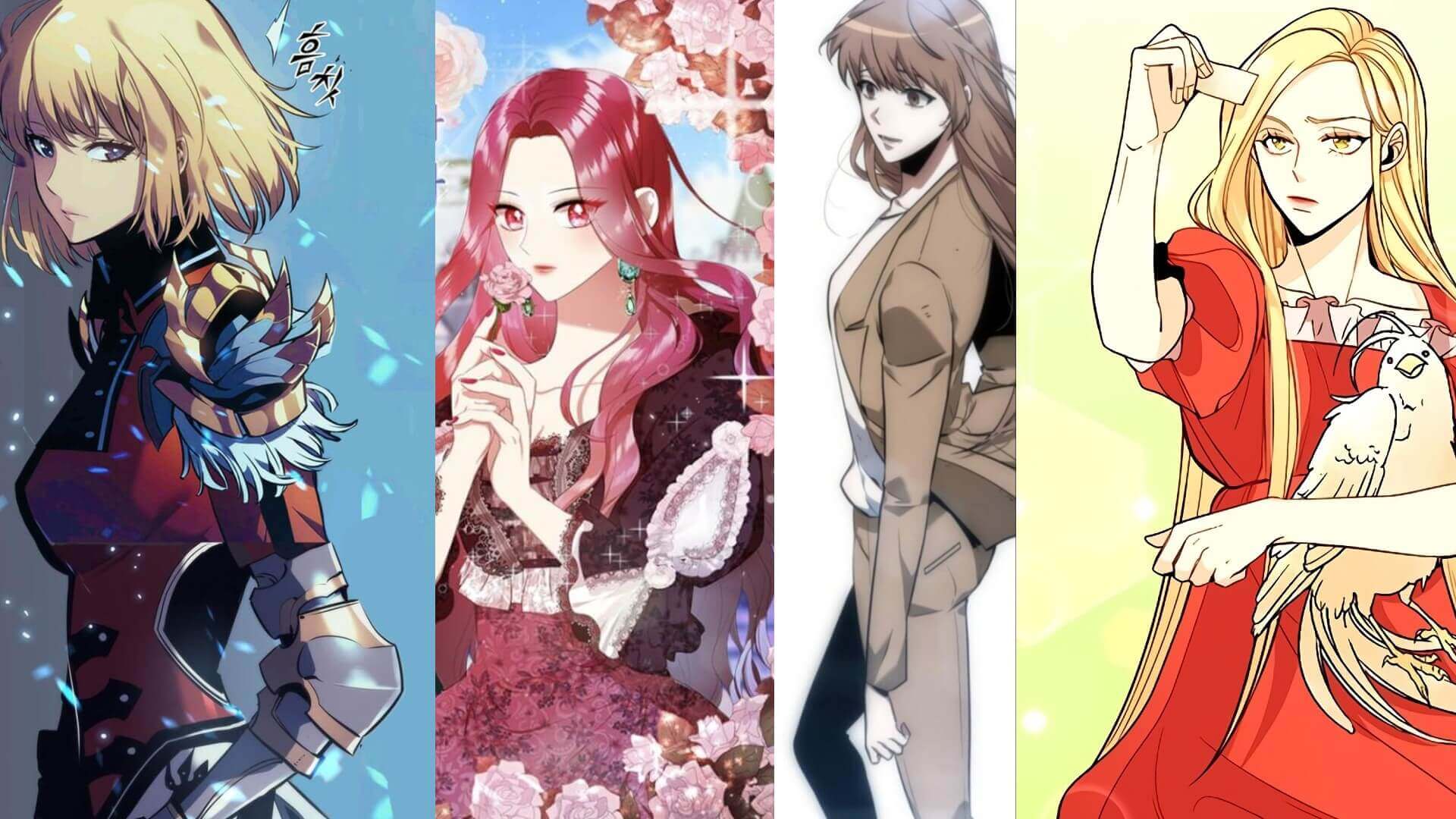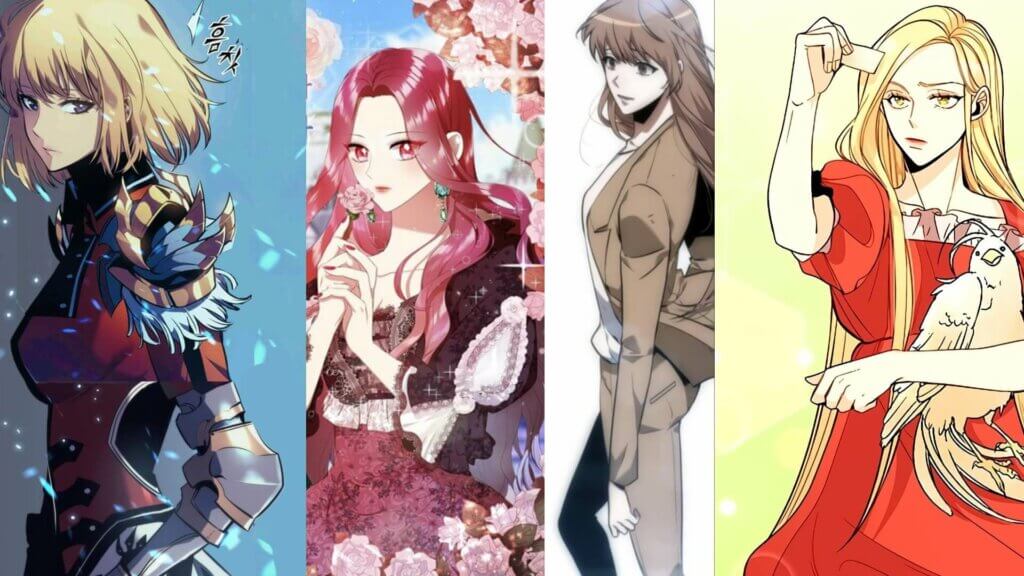 The Remarried Empress
Synopsis: Navier Ellie Trovi was an empress perfect in every way — intelligent, courageous, and socially adept. She was kind to her subjects and devoted to her husband. That is until her husband brought home a mistress and demanded a divorce. After many ups and downs, Navier decided she would accept being the Queen of the neighboring country and remarry.
Read Manhwa: Webtoons
Read Novel: FanTranslation
Remark: First of all, Navier is my favorite female main character. Now, let's talk about the story. I like everything about this story, be it the Art, Characters, Plot, World settings, etc. All are done great but one complaint I have is in some places the story feels somewhat stretched. Besides this minor issue, The Remarried Empress is a good story to read.
Omniscient Reader
Synopsis: Dokja was an average office worker whose sole interest was reading his favorite web novel 'Three Ways to Survive the Apocalypse.' But when the novel suddenly becomes reality, he is the only person who knows how the world will end. Armed with this realization, Dokja uses his understanding to change the course of the story, and the world, as he knows it.
Read Manhwa: Webtoons
Read Novel: Webnovel
Remark: Everything about this story is top-notch. Even if you felt the first fifteen chapters(novel) were not so interesting. Keep reading and I guarantee the story becomes great. Now talking about the webtoon, webtoons are adapted well from the novel. Overall, Webtoons and the web novel both are very solid in terms of world-building, characters, and art. Lastly, I want to say don't think, because the Main character knows everything, he is overpowered. That's not the case.
A Manhwa Similar to Omniscient Reader: Trash of the Count's Family
The Skeleton Soldier can't protect his dungeon
Synopsis: His only purpose was to protect his master. And yet he was powerless to protect her. But fate has more in store for him as he gets another chance to protect his master once more and change his destiny.
Read Manhwa: TappyToon
Read Novel: Not Translated
Remark: This is a type of manhwa that gets interesting later on. Don't judge based on the initial chapters, this man will get unique, mysterious, and shocking as you keep on reading. I love the main character's growth and the way he overcomes hurdles.
*Fan Translation is way ahead of the official translation. But in terms of quality, Official translation is the best for reading.
Freaking Romance
Synopsis: This a sexy supernatural story about being out on your own, finding your dream apartment, and discovering that your new place is haunted by a handsome spectral stranger from another dimension. Sure, HE can't see you and YOU can't touch him, but who said every relationship starts out perfectly?
Read Manhwa: Webtoons
Read Novels: N/A
Remark: This webtoon grasps the attention of all the readers with its great art, and a great storyline, and every chapter is ended in such a way that it makes us curious as to what will happen in the next chapter. I would highly recommend you all to read this webtoon and I would assure you that you would not regret reading it.
Also Read: 5 Completed Romance Webtoons
Solo Leveling
Synopsis: In a world where awakened beings called "Hunters" must battle deadly monsters to protect humanity, Sung Jinwoo, nicknamed "the weakest hunter of all mankind," finds himself in a constant struggle for survival. One day, after a brutal encounter in an overpowered dungeon, wipes out his party and threatens to end his life, a mysterious System chooses him as its sole player: Jinwoo has been granted the rare opportunity to level up his abilities, possibly beyond any known limits. Follow Jinwoo's journey as he takes on ever-stronger enemies, both human, and monster, to discover the secrets deep within the dungeons and the ultimate extent of his powers.
Read Manhwa: Webnovel | TappyToon
Read Novel: Webnovel [ Web novel ] | Amazon [ Light Novel ]
Remark: The manhwa with the best art. I was attracted to this manhwa because of the art. The art is just awesome. The novel is good too. I recommend checking out both.
Also Read: Top 16 Manhwas similar to Solo Leveling
*There are two places where you can read the solo leveling manhwa: Webnovel and TappyToon. For Quality, I recommend TappyToon and for Speed I recommend Webnovel. As for the novel, I recommend reading Light Novel. You can get the hardcopy of Solo Leveling manhwa on Amazon and RightStuffAnime
Release that witch
Release that Witch Manhua Glimpse | Source: Pinterest
Synopsis: A modern-day engineer is transmigrated to a different world… where he becomes a prince. In this world, witches actually exist, and they have real magic powers! Magic powers… that can be used as a productive force! The witches must be saved. Their powers must be liberated! We must open our map, fight off demons, solve the conspiracy, and climb the tree of technology!
Read Manhua: Webnovel
Read Novel: Webnovel
Remark: Best world development story. The main character develops the medieval world with the help of modern technology and the witches. It's the best novel to read with good world-building and character development.
Read the Full Review of the Release that Witch
B*st*rd
Synopsis: There is a serial killer in my house!
Read Manhwa: Webtoons
Read Novel: N/A
Remarks: A breathtaking, heart-chilling, and mind-blowing thriller! This is a unique webtoon that manages to pique its readers' interest and lets them enter a darker or perhaps a hidden story in our society that we normally don't see.
Read the Review of B*st*rd[Spoiler Free]
Kusuriya no Hitorigoto
Synopsis: There is a certain large country in the central plains of the mainland. In the imperial court of its emperor, there is a girl. Her name is Maomao, a pharmacist from the pleasure district, who is currently working as a maidservant in the inner palace. The girl, who surely can not be considered a beauty, is keeping a low-profile waiting for her contract to end. She is confident that she will not be "visited" by the emperor. During that, she learns about the short lives of the children of the emperor. Maomao, hearing that the two surviving children are critically ill, begins her investigation for the cause—. Set in the middle ages of the East, the "Food Taster" girl continues to solve difficult cases in the imperial court one after another.
Read Manga: RightStuffAnime | ThingsfromAnotherWorld | Amazon
Read Novel: Light Novel
Remark: A good story. There are mysteries in the novel like the short lives of the children of the emperor. The main character digs deep to try to solve the mysteries. Mysteries are mostly the focus of each chapter. The whole process of solving is very impactful and enjoyable. Definitely recommended even if you are not a mystery fan.
Related: Kusuriya no Hitorigoto Anime Adaptation Coming Soon in 2023
The Abandoned Empress
Synopsis: As a proud daughter of House Monique, Aristia was raised to become the next empress of the Castina Empire. But with the appearance of a mysterious new girl, everything has fallen apart: the Emperor has turned his back, and Aristia's miserable life as a lower queen is cut short by death. However, a second chance to change her fate sees her reborn -7 years earlier! "Is this a dream or reality? Will my destiny repeat?"
Read Manhwa: TappyToon
Read Novel: Webnovel
Remark: Despite hating the main character at first as she became soft-hearted as well as stupid, I found the whole story to be quite interesting, the art is awesome and the portrayal of characters is done nicely.
A Returner's Magic Should Be Special
Synopsis: Desir is returned to the past, back to the time when he enrolled at the nation's finest magic academy – Havrion. He is reunited with his precious friends, and is prepared to change the past to save the world and his loved ones…! Three years remain before the emergence of the Shadow World! Change the past and gather powerful comrades to save mankind!
Read Manhwa: TappyToon
Read Novel: FanTranslation*
Remark: A Great Story with a clever Main character. The main character is committed to allying the strong against a greater evil. No silly villains, no mindless or petty characters, a full cooperative ambition, and a world to protect and challenge.
*You can google for the novel's fan translation. I don't recommend reading the novel.
Bonus Fan Favorite Manhwa Recommendations:
Read The Romance Comics with Over 200M views: Beauty and the Beasts
Also Here is the Best App to Read Novels, Manhwa and Manhuas: Download Webnovel (for both IOS and Android)
Find My "Official" Manhwas/Manhuas Rankings: Ranking
Check out other Related Posts: