Hey Guys! In this post, I will be discussing the underrated Light novels- those good light novels that don't get a lot of attention from the readers and many don't even know about them.
There are various reasons for a novel to be underrated.
Lack of promotions
Author taking long breaks
Written a long time ago
A story that lacks appeal to the mass
Read on for the list of best underrated light novels which I am sure you will love it.
Some of the links below are affiliated, meaning at no additional cost to you, I will be earning a small commission if you buy the product from the link.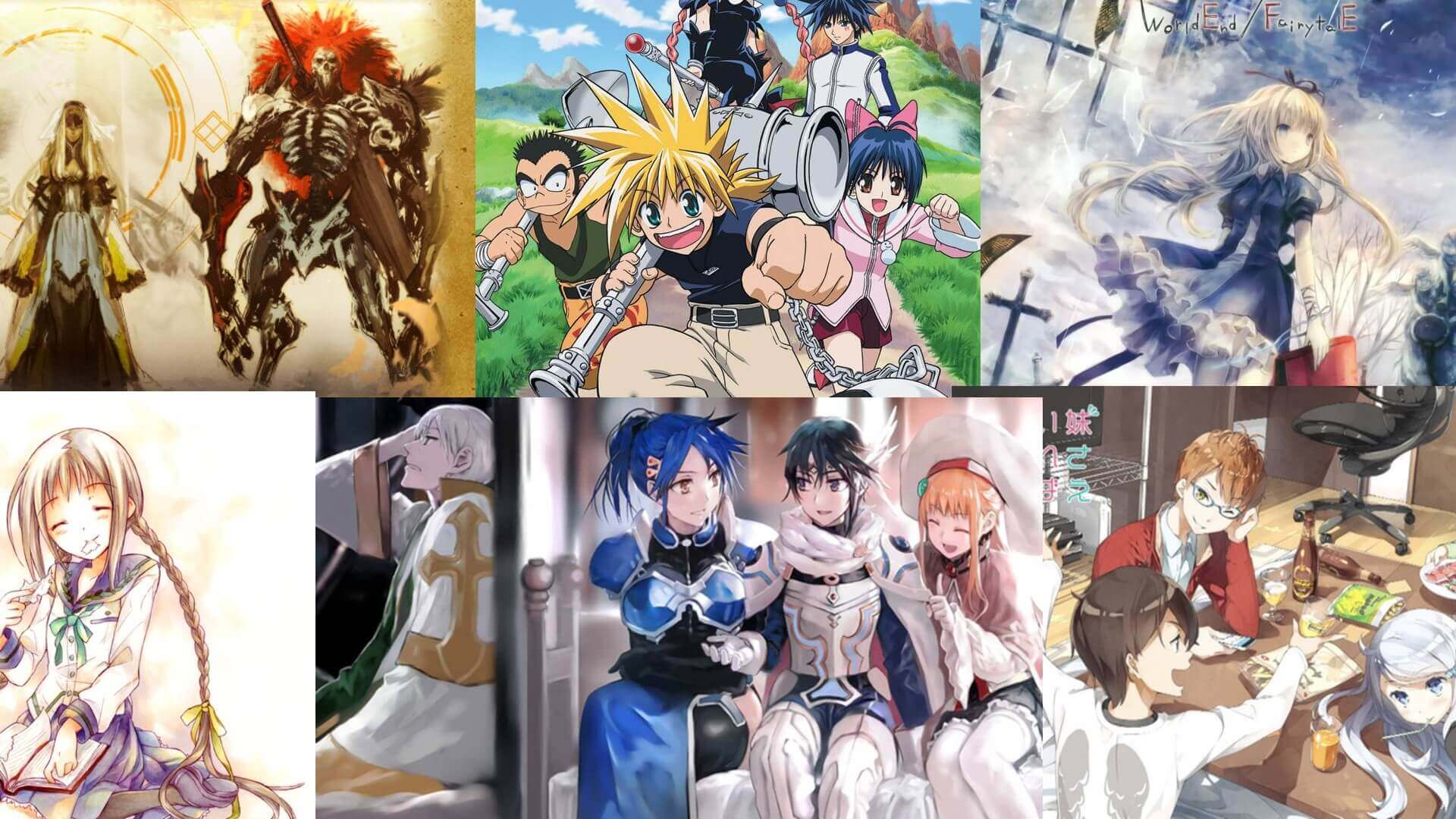 Best Underrated Light Novels Suggestions
The Faraway Paladin
In a city of the dead, long since ruined and far from human civilization, lives a single human child. His name is Will, and he's being raised by three undead: the hearty skeletal warrior, Blood; the graceful mummified priestess, Mary; and the crotchety spectral sorcerer, Gus. The three pour love into the boy, and teach him all they know. But one day, Will starts to wonder: "Who am I?" Will must unravel the mysteries of this faraway dead man's land, and unearth the secret pasts of the undead. He must learn the love and mercy of the good gods, and the bigotry and madness of the bad. And when he knows it all, the boy will take his first step on the path to becoming a Paladin. "I promised you. It's gonna take a while, but I'll tell you everything. This is the story of the deaths of many heroes. It's the story of how we died, and it's the reason you grew up here."
I discovered this story by chance. I first read the manga adaptation. Reading the manga made me touched and drop a few tears. I had to read the novel. At the end of volume one, I was greatly touched and more tears came out. This is such a beautiful isekai story that you shouldn't miss.
What this story offer:
A Good World Building [ You will discover an amazingly well crafted world with profound Myths and well thought Power System ]
Realistic and Fleshed out Characters [ All the Characters in this novel, especially the three undead are such greatly fleshed out. You will definitely be shocked and touched by them. ]
A very likeable Main Character [ You won't be able to stop yourself from cheering for him. ]
Every dot is connected at the End. [ It's just brilliant when the author connects everything all together at the end. ]
Buy this Novel
WorldEnd
Five hundred years have passed since the humans went extinct at the hands of the fearsome and mysterious 'Beasts'. The surviving races now make their homes up on floating islands in the sky, out of reach of all but the most mobile of Beasts. Only a small group of young girls, the Leprechauns, can wield the ancient weapons needed to fend off invasions from these creatures. Into the girls' unstable and fleeting lives, where a call to certain death could come at any moment, enters an unlikely character: a young man who lost everything in his final battle five hundred years ago, the last living human awakened from a long, icy slumber. Unable to fight any longer, Willem becomes the father that the girls never had, caring for and nurturing them even as he struggles to come to terms with his new life, in which he feels the pain of helplessly waiting for his loved ones to return home from battle that his 'Daughter' once felt for him so long ago. Together, Willem and the girls gradually come to understand what family means and what is truly worth protecting.
Alternative Name: What Do You Do at the End of the World? Are You Busy? Will You Save Us?
There's an Anime Adaptation that covers only the first 3 volumes of the Light Novel but a lot of stuff has been changed or omitted to fit it into 12 episodes. So I recommend reading the Light Novel. All of its volumes have been fully translated. Anyway, let those tears fall.
What this story offer:
A Fascinating World [ A Post Apocalyptic world with Swords and Magic ]
A Smooth Story Development with lots of twists and turns
Lack of Harem
A likable Main Character
A story filled with suffering and darkness with the glimpse of light and heart warming moments.
Buy this Novel
Book Girl and the Suicidal Mime
For Tohko Amano, a third-year high school student and self-styled "book girl," being the head of the literary club is more than just an extracurricular activity. It's her bread and butter…literally! Tohko is actually a literature-gobbling demon, who can be found at all hours of the day munching on torn out pages from all kinds of books. But for Tohko, the real delicacies are hand-written stories. To satisfy her gourmet tastes, she's employed (rather, browbeaten) one Konoha Inoue, who scribbles away each day after school to satisfy Tohko's appetite. But when another student comes knocking on the literary club door for advice on writing love letters, will Tohko discover a new kind of delicacy?
Yes. We will live the rest of our lives in hell. It's not so bad: as long as you're prepared for it, you can live anywhere.

Mizuki Nomura, Book Girl and the Suicidal Mime
I don't know what to think of this story. At first, I thought it was typical comedy high school story. But I could not be more wrong.
What this story offers:
Drama and Mystery
Covers Love, Betrayal, Jealousy, Suicide, death, like topics and presents them in a powerful way in the story
NOT FOR THOSE who are feeling despair or depression.
Book Order to Read
Volume 1 – Book Girl and the Suicidal Mime
Volume 2 – Book Girl and the Famished Spirit
Volume 3 – Book Girl and the Captive Fool
Volume 4 – Book Girl and the Corrupted Angel
Volume 5 – Book Girl and the Wayfarer's Lamentation
Volume 6 – Book Girl and the Undine Who Bore a Moonflower
Volume 7 – Book Girl and the Scribe Who Faced God (Part 1)
Volume 8 – Book Girl and the Scribe Who Faced God (Part 2)
Buy this Novel
Gekkou
Gekkou, or "Moonlight", is about the peculiar relationship between a cynical boy and a perfect girl. Said cynical boy is Nonomiya who spends day in day out in boredom, taking refuge from his dull life in his imagination. One fateful day, he happens upon the notebook of the much-rumored beauty Youko Tsukimori, neglected on the ground. Poking out from it is a scrap of paper with the unexpected title "Murder Recipe". His interest ignited, he immediately stuffs it into his pocket, only to find out the promising recipe contains nothing but scenarios that may or may not lead to deadly accidents, not even worthy of being called a plan. When he tentatively asks her about it the next day, she hasn't lost anything. But then her father dies. An accident…
This is what we call a short and sweet novel. Going into this novel after reading the synopsis, I thought Oh! yet another main character complaining about his boring life and could predict where was the plot heading but I am glad to tell you that I was very wrong.
What this story offers:
A well balanced plot with mystery and romance
Easy and Smooth plot development and Fleshed out characters [ Plot and Characters doesn't feel unnecessary ]
A highly Recommended Series to Mystery lovers.
Buy this Novel
Teogonia
In the harsh region known as the borderlands, humans must fight an endless battle against demi-human creatures that come at them relentlessly, intent on taking their land and their gods. A young boy named Kai, fighting to defend his village, sustains a life-threatening injury that causes him to regain memories from a past life. If you're not a guardian bearer, it's like you're playing life on hard mode… Kai's newfound knowledge gives him a new sense of the unfair "rule set" that governs the world around him. One thing is clear: For those without a god to serve as their guardian, life is a constant struggle for survival. Thus begins the epic tale of a young boy's ascent into a vast world filled with magic, bloodshed, and mystery.
What this story offers:
Action packed from Beginning to End
Slow Start
A good Shounen Isekai story
Buy this Novel
Defeating the Demon Lord's a Cinch (If You've Got a Ringer)
What's a healer to do when his party's swordswoman is useless because she just changed her fighting style, the mage can just barely use one type of magic, and the all important hero does nothing but glomp onto any beauty in sight??? Support them from the shadows and do all the heavy lifting, obviously. The demon lord won't stand a chance! Probably.
You know where this going- A summoned hero, young women, and a demon lord to defeat. But you couldn't be more wrong.
What this story offer:
A unique well written Isekai story filled with some humor
Exploring the Story from the POV of an NPC [ From the perspective of the habitant of the world the hero was summoned to ]
Plot Twists
oh yeah! Don't drop the story early on, I promise at the last everything falls to place.
Buy this Novel
A Sister All you Need
Itsuki Hashima is a novelist who's hopelessly enamored with the idea of little sisters and is constantly surrounded by colorful characters. A world class genius and love-guru who's beauty almost seems a waste on her. A girl who's constantly troubled by her friendships, love interests, and can't even find refuge in her dreams. A ridiculously talented illustrator. Each of them have as many problems and worries as the next and they never have a dull day together as they play games, travel, and work together. From the same author of the famous I Don't Have Many Friends, Yomi Hirasaka!
What this story offer:
Romance + Slice of Life + Good humor
Characters are thought out very well
Author's attention to small details will surprise you
Buy this Novel
MAR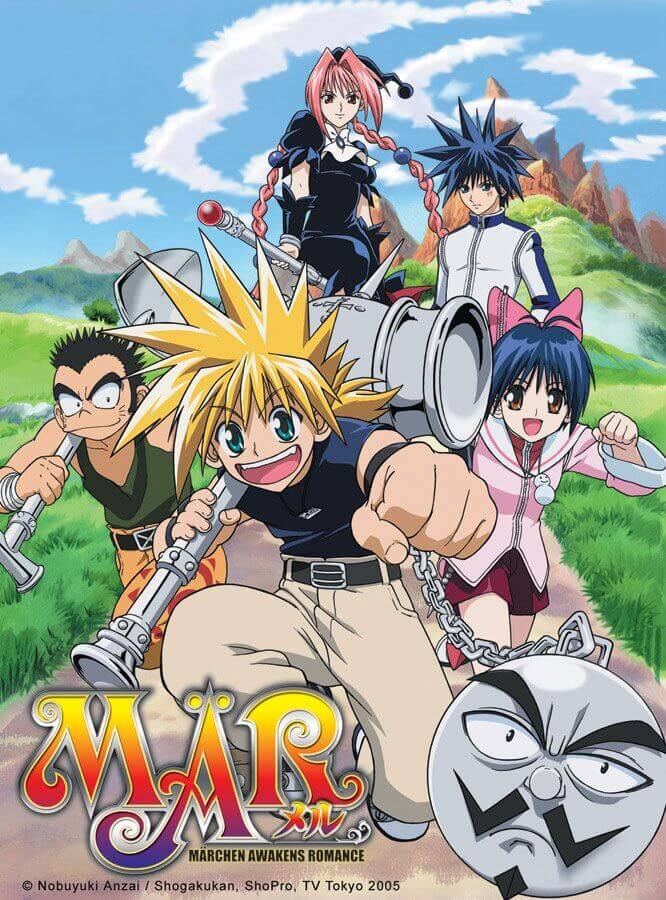 The fate of Mär Heaven lies in the hands of Ginta and his fellow members of Team Mär! They must defeat the Phantom and his ruthless Zodiac chess pieces in the deadly War Games. The fifth battle is set in a desert field, and the first round pits Princess Snow of Team Mär up against a powerful bishop class Zodiac–the perfect opportunity for Snow to try out her newest ÄRM!
Full Name: Marchen Awakens Romance
This is a very old Isekai story.
What this novel offers:
A light hearted goofy Story
Action+ Adventure
A Good read for those enjoys Fantasy, Shounen, Action, and Adventure.
Buy this Novel
Honorable Mentions
Rokka No Yuusha [ Amazon | TFAW ]
Grimgar of Fantasy and Ash [ Amazon | TFAW ]
Rokujouma no Shinryakusha!? [ Amazon ]
For Japanese Readers
Our Dating Story: The Experienced You and The Inexperienced Me [ Amazon ]
Tatakau Shisho [ Amazon ]
Why Is the Prettiest Girl in School Trying to Talk to a Loner Like Me during Lunch Break? [ Amazon ]
---
Thanks for reading. These are some of the good underrated light novels. Let me know what do you think of my list. If I missed your favorite, do comment.
Also check out my reviews:
Three Days of Happiness Review
The Angel Next Door Spoils me Rotten
---