I have compiled a list of 60 top cultivation novels to read. Whether you are a longtime fan or new to the Cultivation genre, this list is for everyone. So sit back, relax, and prepare to be reincarnated or transmigrated to a world of unlimited action and endless adventure to achieve immortality.
Related: Top Web Novels to Read [ Highly Recommended ]
But first, let's start with the introduction of Cultivation.
What is Cultivation in Novels?
Cultivation novels are a genre of Chinese fiction that focuses on martial arts and spiritual Cultivation. They are often set in ancient China or another world, focusing on the journey of a protagonist who seeks enlightenment through martial arts mastery to achieve immortality ultimately.
Cultivation involves refining one's body, mind, and soul and the Cultivation of Qi (life force) to attain immortality or other supernatural abilities.
Cultivation novels often involve martial arts training, alchemy, magical potions, spirit stones, and other mystical elements.
Related: Supreme Magus Review
There are different levels that one can reach after Cultivation. For example, infamous cultivation Web Novel, Cultivation is divided into these other ranks:
Qi Condensation: This is the first cultivation level, where a cultivator begins to gather and condense spiritual energy, or qi, in their body. At this level, they can use this energy to enhance their physical abilities, such as strength and speed.
Foundation Establishment: At this level, a cultivator has successfully formed a foundation in their body that can hold and store more spiritual energy. They can also use this energy to perform more advanced techniques and spells.
Core Formation: In this level, a cultivator forms a core within their foundation, which allows them to store and use even more spiritual energy. They also gain access to more powerful spells and techniques.
Nascent Soul: At this level, a cultivator's core has grown strong enough to form a newborn soul, a spiritual entity that can exist outside the body. This allows the cultivator to perform even more advanced techniques and spells, increasing longevity.
Spirit Severing: At this level, a cultivator severs their connection to their mortal body, allowing them to exist solely as a spiritual entity. This grants them immense power and will enable them to perform incredible feats of magic.
Dao Seeking: In this level, a cultivator seeks to transcend the mortal realm and ascend to become a celestial being. They must overcome the Heavenly Tribulation, a series of trials that test their strength and resolve.
Immortal Ascension: This is the level where a cultivator successfully overcomes the Heavenly Tribulation and becomes immortal. They gain access to even greater power and can exist for thousands of years.
These ranks above are only the partial ranks in Cultivation.
Related: Top Cultivation Novel with Evil Main Character
Why Are Cultivation Novels So Popular?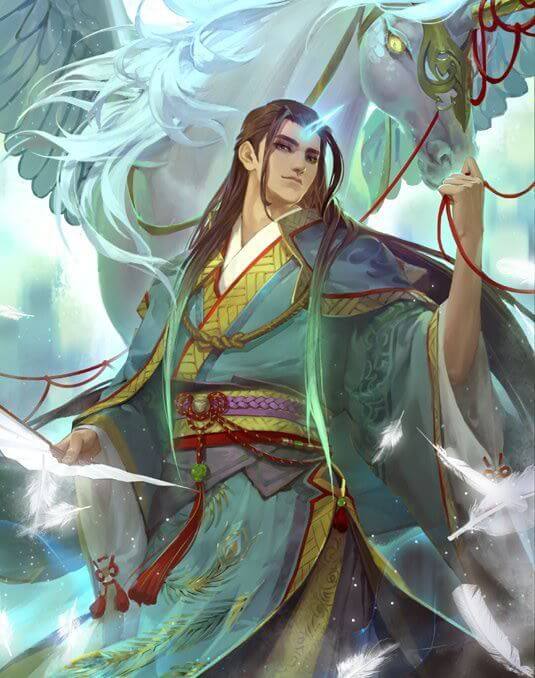 Cultivation novels are popular because they offer readers a unique perspective on personal growth and development, a sense of progression and achievement, a mystical and fantastical world, and complex and intricate plots. These elements combine to create an engaging and satisfying reading experience that keeps readers returning for more.
Notes:
EN: Novels initially written and published in English
+: Ongoing series
H: On hiatus (the author has stopped writing)
Classic: Outstanding cultivation novels with detailed descriptions of cultivation techniques, but not necessarily universally praised.
OP: Overpowered protagonist, meaning extremely strong
Modern: The story is set in the contemporary world.
Harem: The main character has multiple love interests; Huge Harem refers to more than five love interests
A Typical Cultivation Story: Contains all the familiar cultivation tropes without any unique or standout elements
Level System: The main character can level up, similar to video game mechanics
Related: Shadow Slave Web Novel Review
Top Cultivation Novels to Read
Name
Short Review
I Shall Seal the Heavens

(Read This Novel)
A highly engaging tale of perseverance, character growth, and unexpected humor, with a unique take on the Dao and alchemy. [ 1.6K, Classic, Best Cultivation Novel for Beginners ]
Reverend Insanity

(Read This Novel)
A dark, Machiavellian tale with an anti-hero protagonist renowned for its unique world-building, cunning schemes, and ruthless battles. [ 2.3k H, Classic, Evil Main Character ] [ Read Reverend Insanity Full Review ]
A Record of a Mortal's Journey to Immortality

(Read This Novel)
A slow-burning epic with a strong emphasis on character development and Cultivation, featuring realistic struggles and a grounded world. [ 2.4K, Very Slow Pacing ]
Renegade Immortal

(Read This Novel)
A story filled with trials and tribulations, focusing on a protagonist's journey of self-discovery and growth amid a harsh, unforgiving world. [ 2K, Classic, Naive to Ruthless ]
Divine Throne of Primordial Blood

(Read This Novel)
A refreshing take on cultivation, highlighting a unique bloodline system, intricate world-building, and a cunning, resourceful protagonist. [ 1.1K, Harem ]

World of Cultivation

(Read This Novel)
Known for its rich world-building, diverse cast of characters, and unique cultivation system, blending magic, martial arts, and technology. [ 0.9K, A Well-Balanced Novel ]
Coiling Dragon

(Read This Novel)
A coming-of-age story with an intricate magic system, vivid world-building, and a protagonist who grows through various trials and battles. [ 1.4K, Classic ]
Douluo Dalu

(Read This Novel)
A tale of reincarnation and growth, featuring a unique spirit-based cultivation system, deep relationships, and intense battles. [0.3K, Classic, Short but good ]
Tales of Herding Gods

(Read This Novel)
A character-driven story with a quirky, comedic tone and a protagonist who grows by herding gods, creating a unique spin on cultivation. [ 1.8K, Unique World Building ]
Martial World

(Read This Novel)
An epic journey filled with trials, tribulations, and growth, highlighting a comprehensive cultivation system and immersive world-building. [ 2.2K, Harem, Best for Beginners ]
Related: Legend of Arch Magus Review
Name
Short Review
Battle Through the Heavens

(Read This Novel)
A thrilling adventure with a strong-willed protagonist, a unique alchemy system, and a world filled with wondrous creatures and challenges. [ 1.6K, Harem, Good for Beginners ]
King of Gods

(Read This Novel)
A fast-paced, captivating journey of a protagonist with a unique eye ability, navigating through a world of gods, politics, and betrayal. [ 1.5K, Harem, A Typical Cultivation Story ]
Dual Cultivation
EN
(Read This Novel)
A cultivation novel that explores romance and relationships, featuring a unique dual cultivation system and a strong-willed protagonist. [ 1K+, Harem, R18, Strong MC ]
Immortal Devil Transformation

(Read This Novel)
A light yet dark, intriguing tale with a unique cultivation system, showcasing a reincarnated protagonist with time manipulation power, an emotionally rich plot, and a detailed and morally complex world. [ 0.8K, School Life, Good Romance ]
Sovereign of the Three Realms

(Read This Novel)
A reincarnation tale with a strategic protagonist, intricate world-building, and a focus on politics, war, and the pursuit of power. [ 2.3K, kinda repetitive ]
Returning from the Immortal World

(Read This Novel)
A modern cultivation story with a powerful, knowledgeable protagonist exploring his journey of revenge and reestablishing his position in the world. [ 1.4K, Harem ]
Tales of Demons and Gods

(Read This Novel)
A fast-paced, action-packed story with a clever protagonist who finds himself in the past, a unique cultivation system, and detailed world-building. [ 0.4K, H, Harem ]
Forty Millenniums of Cultivation

(Read This Novel)
A blend of Cultivation and sci-fi, featuring a unique technology-based cultivation system and a protagonist who challenges societal norms. [ 3.5K, Well-Balanced Novel ]
Martial God Asura

(Read This Novel)
A tale of a ruthless protagonist with a unique bloodline navigating a world of martial arts, politics, and divine beings in pursuit of power. [ 5.4K+, It's long… very long, repetitive ]
Cradle
EN
(Read This Novel)
A coming-of-age saga with a rich, detailed world, a unique magic system, and an engaging protagonist on a journey to uncover his true potential. [ 11 Volumes+, Slow & uninteresting start ]
Related: Release that Witch- Best Kingdom Building Novel Review
Name
Short Review
Swallowed Star

(Read This Novel)
A futuristic cultivation tale, blending sci-fi elements with martial arts and featuring a determined protagonist striving for greatness. [ 1.4K, Modern ]
The Desolate Era

(Read This Novel)
A captivating journey of a protagonist in a desolate world filled with intense battles, rich world-building, and a unique cultivation system. [ 1.4K, Classic, Strong Main Character ]
Emperor's Domination

(Read This Novel)
A reincarnation tale with a powerful, all-knowing protagonist, focusing on strategy, world domination, and exploring ancient secrets. [ 5.5K+, Classic, OP MC, Repetitive ]
A Will Eternal

(Read This Novel)
A humorous, character-driven story with a unique alchemy system, following a protagonist's pursuit of immortality and everlasting life.
[ 1.3K, Unique MC, Harem ]
Heavenly Jewel Change

(Read This Novel)
A story of growth featuring a unique cultivation system based on jewels, with engaging battles, politics, and a captivating protagonist. [ 0.8K, Harem, Shameless MC ]
Library of Heaven's Path

(Read This Novel)
A humorous & light-hearted tale of a teacher with the power to discern flaws, highlighting unique cultivation insights and a refreshing approach to growth. [ 2.2K, lots of Face Slapping, repetitive ]
History's Strongest Senior Brother

(Read This Novel)
A transmigration story with a twist, featuring a resourceful protagonist navigating a world of clichés and tropes to become the strongest.
[ 1.8K, Strong Start ]
Otherworldly Evil Monarch

(Read This Novel)
A dark, revenge-driven tale with a cunning protagonist, exploring themes of betrayal, growth, and the pursuit of power in a complex world. [ 1.2K, Evil MC, Harem ]
Cultivation Chat Group

(Read This Novel)
A modern, light-hearted cultivation story with a relatable protagonist, engaging humor, and a unique online chat group for cultivators. [ 2.1K, EXTREMELY FUNNY ]
Dragon-Marked War God

(Read This Novel)
An action-packed adventure following a reincarnated saint with a unique dragon bloodline as he pursues power, revenge, and greatness. [ 3K+, Repetitive, OP MC ]
Related: Top R18 Web Novels to Read
Name
Short Review
My Wife is a Beautiful CEO

(Read This Novel)
A modern cultivation story with romance elements that features a decisive, independent female lead, a CEO, and a protagonist with a mysterious past. [ 1.6K, Harem, Strong MC ]
The Strongest System

(Read This Novel)
A humorous, fast-paced adventure with a unique leveling system, following a protagonist who gains experience points to become the strongest. [ 1.1K, Comedy, Strong MC ]
Way of Choices

(Read This Novel)
A thought-provoking, character-driven tale exploring themes of destiny and choice with an intricate world and a deep, philosophical approach. [ 1.1K, Good Twists, & Schemes ]
Ancient Strengthening Technique

(Read This Novel)
A story of growth and perseverance, featuring a unique strengthening technique and a protagonist who overcomes countless challenges to rise above. [ 2.4K, Huge Harem ]
Zhanxian

(Read This Novel)
A tale of reincarnation and growth, with a protagonist who combines alchemy, crafting, and martial arts to forge a path of power and vengeance. [ 0.6K+, Huge Harem, Unique Start ]
The Human Emperor

(Read This Novel)
An engaging, strategic journey of a protagonist seeking to change history, focusing on politics, warfare, and the complexities of human nature. [ 2.4K+, Wars, Political Intrigues ]
True Martial World

((Read This Novel)
A captivating adventure filled with intense battles, unique martial arts techniques, and a protagonist striving to uncover his true potential. [ 1.7K, Romance ]
Invincible

(Read This Novel)
A thrilling, action-packed story following a protagonist's pursuit of power and revenge in a world of martial arts, gods, and divine treasures. [ 3.7K, Repetitive ]
Grasping Evil

(Read This Novel)
A dark, morally ambiguous tale, featuring a ruthless protagonist who pursues the path of demonic Cultivation to achieve unparalleled strength. [ 0.5K, H, Harem, Unique Plot ]
Nine Star Hegemon Body Art

(Read This Novel)
A thrilling, action-packed story following a protagonist's pursuit of power and revenge in a world of martial arts, gods, and divine treasures. [ 3.7K, Repetitive ]
Related: Top Manhwa You MUST Read
Name
Short Review
Joy of Life

(Read This Novel)
A unique blend of humor, politics, and cultivation, featuring a protagonist who uses wit and strategy to navigate a complex, dangerous world. [ 0.7K, Harem, Best Antagonists, Highly Recommended ] Read Full Review
Strongest Abandoned Son

(Read This Novel)
A thrilling adventure of a modern cultivator abandoned in a parallel world, using his knowledge and skills to become the strongest. [ 2.2K, Harem ]
Immortal Mortal

(Read This Novel)
A captivating tale of a mortal's pursuit of immortality, blending unique cultivation techniques with a rich, detailed world and complex characters. [ 1.2K, Shounen ]
Immortal

(Read This Novel)
A story of reincarnation, and growth, as the protagonist navigates a world of martial arts, divine beings, and immortal cultivation. [91, Harem, Kingdom Building, Highly Recommended ]
Alchemy Emperor of the Divine Dao

(Read This Novel)
A captivating journey focused on alchemy and martial arts, following a protagonist who seeks to uncover the secrets of the divine dao. [ 2.8K+, OP MC, Arrogrant MC ]
My Senior Brother is Too Steady

(Read This Novel)
A light-hearted, comedic tale of a protagonist who prefers a stable, peaceful life but inadvertently becomes a powerful cultivator. [ 0.7K, OP MC, Similar to The Hero Is Overpowered but Overly Cautious ]
Top Tier Providence, Secretly Cultivate for a Thousand Years

(Read This Novel)
A fast-paced, light, immersive story of a protagonist with a level system, quietly cultivating to reach the pinnacle of power. [ 1.1K, Low Key, OP MC, Harem ] [ Read Full Review ]
I am Actually a Cultivation Bigshot

(Read This Novel)
A humorous, modern cultivation tale of an OP protagonist who thinks he is ordinary, but others believe the protagonist is pretending to be a regular person while secretly being a powerful cultivator. [1K, Funny Misunderstandings ]
Archeon Eon Art

(Read This Novel)
A story of growth and perseverance, following a protagonist who focuses on saber and paintings to achieve unparalleled power. [ 0.7K, Strong MC ]
Related: The Author's POV Web Novel Review
Name
Short Review
Astral Pet Store

(Read This Novel)
A unique and engaging tale centered around a pet store with mysterious, powerful creatures, blending humor, adventure, and cultivation. [ 1.5K, Pokemon mixed with Cultivation World, Level System ]
I Don't Want to Go Against the Sky

(Read This Novel)
A light-hearted adventure follows a protagonist seeking a peaceful life while inadvertently becoming a powerful cultivator by angering others.
[ 0.6K, Strong MC, Arogrant MC, Level System ]
Beware of Chicken
EN
(Read This Novel)
A humorous, unconventional cultivation story featuring a protagonist who inadvertently becomes powerful while raising a chicken. [ 2 Volumes+, OP MC, Farming ] [ Read Full Review ]
Profane Prince of Domination
EN
(Read This Novel)
A dark, captivating tale of power, and conquer, featuring a ruthless protagonist who defies the heavens to dominate the world and others' wives. [ 0.5K, Harem, R18, OP MC ]
Ave Xia Rem Y
EN
(Read This Novel)
A story filled with mystery and cultivation as the protagonist navigates a complex world filled with intrigue, alliances, and battles.
[ 0.2K+, Slow Pacing ]
Defiance of the Fall
EN
(Read This Novel)
A thrilling, action-packed adventure of survival and growth as the protagonist faces an apocalyptic world filled with dangerous creatures and challenges. [ 7 Volumes, System, Classes ]
Path of Ascension
EN
(Read This Novel)
A revenge story focused on a protagonist's journey to ascend in a world of cultivation, filled with trials, tribulations, and growth. [ 3 Volumes+, Leveling System ]
Birth of Demonic Sword
EN
(Read This Novel)
A captivating tale of a protagonist who embraces cultivation and sword arts, defying the heavens to attain unparalleled power. [ 2.3K, Ruthless Protagonist ]
Forge of Destiny
EN
(Read This Novel)
An immersive cultivation story highlighting character growth, a detailed power system, and a protagonist who forges her path to greatness. [ 5 Volumes+, Female Protagonist ]
Arrogant Young Master Template A Variant 4
EN
(Read This Novel)
A satirical take on cultivation stories, poking fun at tropes and clichés while following a protagonist who plays the role of an arrogant young master. [ 0.1K, Comedy ]
Related: 68 Best Kingdom Building Novels
Check out Related Articles: