Are you on the hunt for the best isekai light novels to read? Look no further!
Dive into Endless Stories with Webnovel
From exclusive novels, fanfics, R18 stories to popular comics like Omniscient Reader's Viewpoint, Only I level up (Solo Leveling), and Tales of Demons and Gods, Webnovel is your gateway to a universe of captivating stories.
Here is a collection of the top isekai light novels that you should definitely give a try. From Re:Zero – Starting Life in Another World to Farming in Another World, these light novevls offer amazing worlds that will keep you captivated.
Regardless of if you are just getting into light novel or if you are a seasoned fan, you will find something to enjoy among our selection of the top isekai light novel. So why wait any longer? Start watching today and embark on an epic adventure of fantasy and excitement!
Table of Contents
Note: Some of the links below are sponsored.
Top 12 Isekai Novels to Read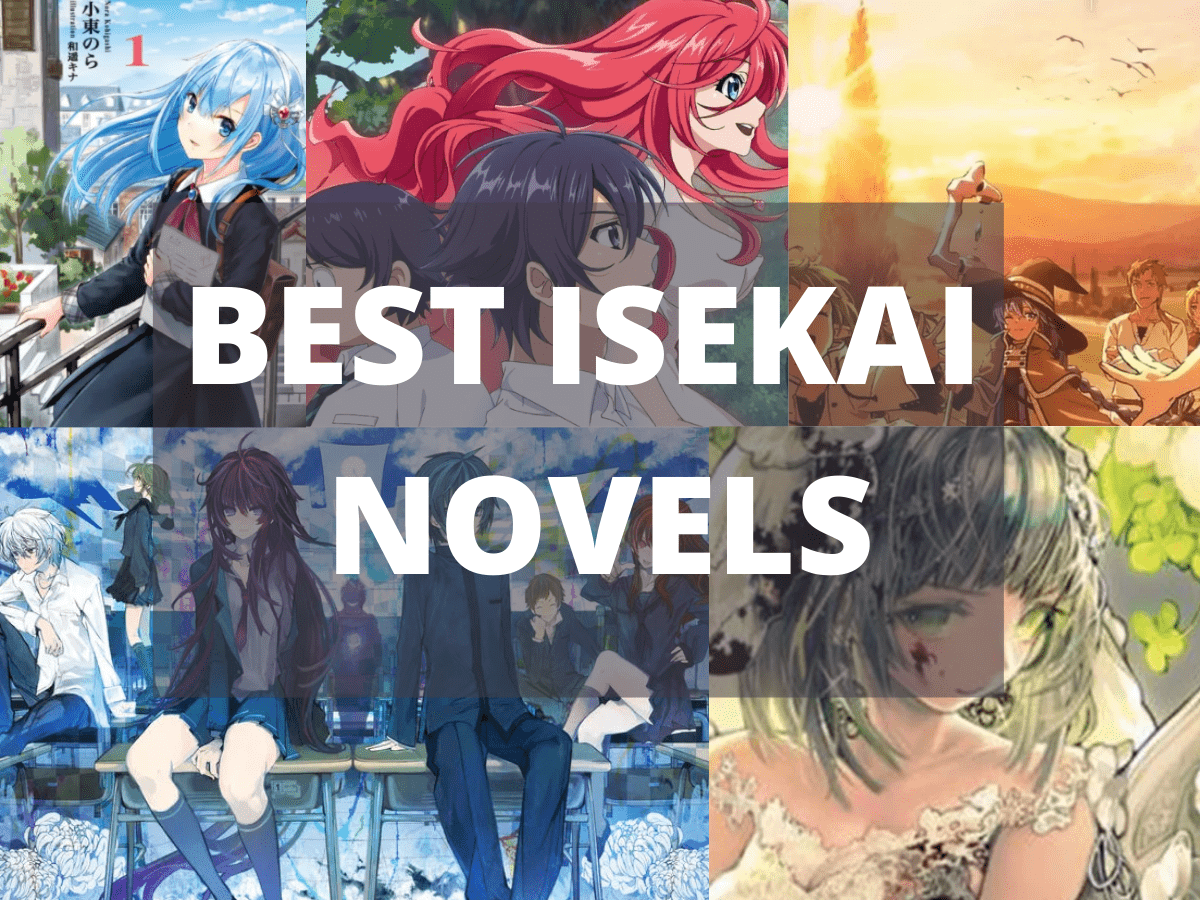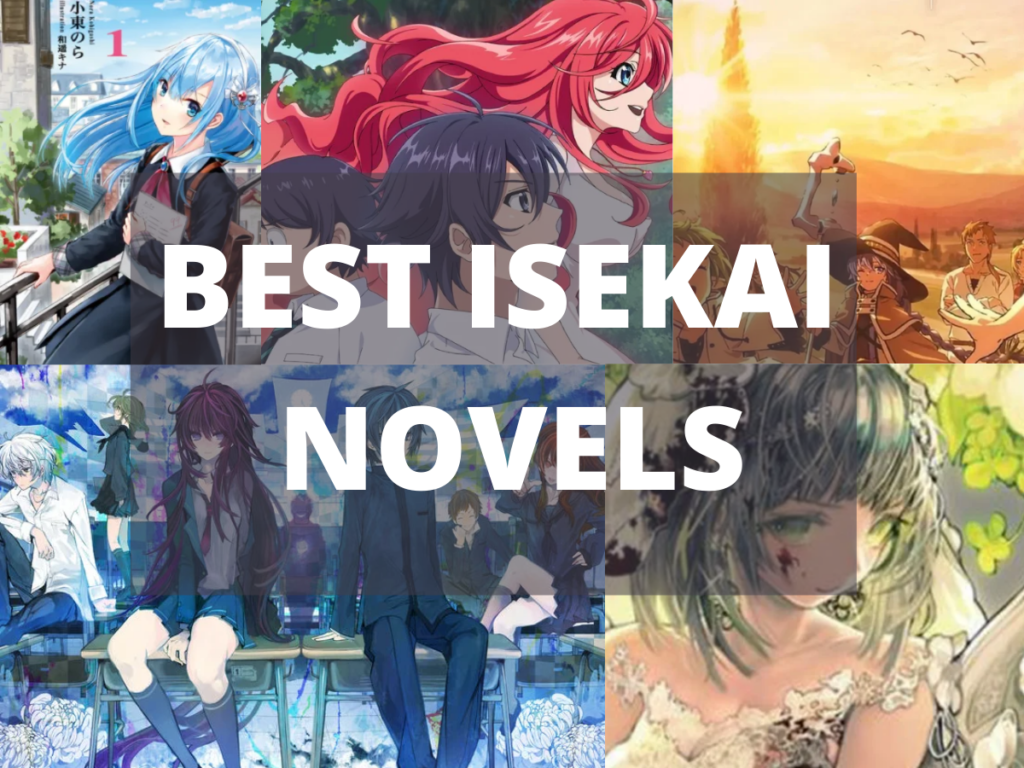 1) Mushoku Tensei (Jobless Reincarnation)
Jobless Reincarnation is a Japanese web novel written by Rifujin na Magonote. It is a story about a 34-year-old NEET otaku, who is given a fresh start in an alternate world filled with sword and magic. The novel has a mix of genres, from action and adventure to comedy, drama, ecchi, fantasy, harem, mature, romance, seinen, and tragedy.
The world-building in this novel is excellent, with detailed descriptions of the alternate world and its inhabitants. The characters are complex and dynamic, growing and changing as the story progresses. There are lots of exciting, adventurous moments, with detailed fight scenes that will keep readers on the edge of their seats.
On the other hand, the novel can be a bit slow-paced at times, and there is a lot of drama. It may not be the best choice for readers who prefer faster-paced stories. However, those who are willing to invest the time to read it will be rewarded with an enjoyable, unique story.
Overall, Jobless Reincarnation is an engaging and entertaining novel that stands out from the crowd. It's well-written and it has a lot to offer for readers looking for a good story with a fresh perspective.
---
Check Out: What is Light Novel? Beginner's Guide
2) Fremd Torturchen
Fremd Torturchen is a dark fantasy novel written by Ayasato Keishi and Saki Ukai. It follows the story of Elisabeth Le Fanu, a condemned sinner known as "Torturchen," who is on a mission to vanquish fourteen demons and their contractors.
The novel is set in an alternate world and features a fascinating plot, deep characters, an evil main character, a very dark atmosphere, and great world-building. The novel has been completely translated and also has a manga adaptation. It is a unique and captivating story that will leave readers in awe.
Related: Top 10 Novels from Webnovel [Recommendations]
---
3) Youjo senki / The Saga of Tanya the Evil
Youjo Senki is a truly captivating light novel that tells the story of Tanya Degurechaff, a young girl reborn as a powerful sorcerer on the front lines of a mysterious conflict. Featuring a cruel and ruthless protagonist, a realistic yet intense plot, and an incredibly detailed depiction of war, Youjo Senki is an absolute must-read for fans of antiheroes and dark fantasy.
The novel opens with a bang, introducing fans to Tanya Degurechaff, a salaryman from Japan who angered a mysterious being known as "God" and is reborn as a child on the front lines of a mysterious conflict. As she grows up, Tanya becomes a powerful sorcerer and leads the imperial army with her lisping voice and porcelain white skin, blue eyes, and blonde hair.
Youjo Senki is full of intense action, violence, and psychological intrigue, as readers follow Tanya's journey to become the most feared sorcerer in the battlefield. Although the novel is quite dark, it also has plenty of funny misunderstandings and humorous moments that give readers a break from the intensity.
Related: The 20 Best Novels with Overpowered Main Character
---
4) From Common Job Class to the Strongest in the World
The novel "From Common Job Class to the Strongest in the World" by Chuuni Suki and Ryo Shirakome is an action-adventure fantasy featuring an antihero protagonist, Hajime Nagumo. After being summoned to a fantasy world with his classmates, Hajime learns that he has been charged with preventing the extinction of the human race. Unfortunately, Hajime's job, Synergist, only has one transmutation skill, making him the weakest in his class. Despite this, Hajime manages to survive in this hostile world filled with monsters and demons with the help of his newfound friends and his strength as a glorified blacksmith.
The novel has a lot of exciting moments and funny misunderstandings, as well as plenty of fluffy moments that help to provide some contrast to the darker elements of the story. The harem characters are interesting and the plot remains intriguing throughout. One complaint about the novel is that the power of the main character makes little sense, as it does not keep up with the power of the other characters. This can be a bit frustrating as it makes it hard to take the story seriously at times.
Overall, this novel is an enjoyable read that offers plenty of action, adventure, and comedy. Fans of the harem and fantasy genres should definitely check out this novel.
---
5) Overlord
Maruyama Kugane's Overlord is an action-packed and epic fantasy novel that will draw readers in and keep them hooked. The novel follows Momonga, the strongest mage in the virtual reality game Yggdrasil, as he is transported into an alternate world and leads the powerful guild, Ainz Ooal Gown. Right away, readers are thrown into an immersive world filled with detailed characters, kingdom building, schemes, and conspiracies.
The novel really shines when it comes to world-building and characterization, making it easy to become invested in the characters and their motivations.
While Overlord has a lot of things to love, some readers may find the info dumps to be a bit too much. Additionally, some readers may find the evil, OP protagonist to be off-putting. However, those who can look past these issues will find an exciting and thrilling story that is both thrilling and engaging.
All in all, Overlord is a great novel for fans of the fantasy genre and is sure to please.
---
6) Ascendance of a Bookworm
Ascendance of Bookworm is a captivating Japanese web novel from author Kazuki Miya which hits all the right notes for fans of the adventure, comedy, drama, fantasy, shoujo, and slice of life genres. Myne, the soldier's daughter and bookworm protagonist, is an exceptionally likable character. Her ambition to become a librarian, despite being born in a society that highly values literacy and has a scarcity of books, drives the narrative and adds an endearing quality.
The world-building is excellent, with a nice balance of all the genres. The other characters in the novel are well-developed and contribute to the narrative in a meaningful way. Despite this, the novel can sometimes become a bit boring.
Overall, Ascendance of Bookworm is a unique and enjoyable read. It has been adapted into both a manga and an anime, so readers can explore the story from different perspectives. Highly recommended!
---
7) Genjitsushugi Yuusha no Oukoku Saikenki
Genjitsushugi Yuusha no Oukoku Saikenki is a wonderful web novel written by Dojyomaru. This novel follows the story of Kazuya Souma, who is transported to a different world and tasked with leading the country. The novel follows Souma's journey as he works to build up the nation through enlisting the help of the wise, talented, and gifted.
The novel has a lot of positive aspects, including an interesting plot, a healthy focus on political affairs, good kingdom building, an easygoing tone, a healthy amount of realism, and no OP MC. Despite these positive aspects, some readers may find the novel to be too childish, with a lot of usual Japanese tropes, a lack of common sense, and an unnecessary harem.
Overall, readers who enjoy political affairs, and kingdom building, may find Genjitsushugi Yuusha no Oukoku Saikenki to be an enjoyable read. It is available for purchase on Amazon and Book Depository.
---
8) Utsuro no Hako to Zero no Maria
Utsuro no Hako to Zero no Maria is a horror, mystery, romance, school life, and tragedy light novel written by Mikage Eiji. It follows the story of Kazuki Hoshino and Aya Otonashi, two individuals who are pitted against each other, the people around them, and a potential deity.
The novel is well-written and features interesting and deep characters with superb character development. It has a heavy focus on mystery and is non-linear in its storytelling, featuring strategic battles and time loops. It also touches on themes of a tragic past and features an unreliable narrator who goes from weak to strong.
The novel is overall a great read and anyone looking for an intense and thrilling story should definitely pick it up. It's a great mix of horror, mystery, and supernatural themes, so those who enjoy a bit of the paranormal should definitely check it out. The plot is gripping and the characters are interesting and complex. It's an emotional story that will keep you hooked from beginning to end.
---
9) Tate no Yuusha no Nariagari
Tate no Yuusha no Nariagari is an action-packed, fantasy adventure novel written by ANEKO Yusagi. It tells the story of Naofumi Iwatani, an average Otaku who is suddenly transported to a parallel universe. As one of four legendary heroes, Naofumi is tasked with preventing the end of the world. However, he is betrayed, destitute and left with only his shield as a means of protection. He must rise up as the Shield Hero in order to save the world.
I found the novel to be quite enjoyable. The character development is excellent and the plot is interesting. I was also impressed with the interesting characters, politics, schemes and conspiracies.
Unfortunately, I felt the novel was lacking in world building. Nonetheless, this is an enjoyable read and I highly recommend it.
For those looking to purchase the novel, it is available on Amazon and Book Depository.
---
10) Kumo Desu ga, Nani ka?
Kumo Desu ga, Nani ka? is a web novel written by Baba Okina. It is a seinen genre story that blends fantasy and mystery elements, with a focus on female protagonists, game elements, heroes, demon kings, and multiple reincarnated individuals.
The story follows the hero and the demon king who cross worlds and cause a powerful explosion in a high school classroom. As a result, the students who perished gain a new life in another dimension. The heroine, a student who ranked at the bottom of the class, is reincarnated as a spider and must do everything in her power to survive.
The story has been adapted into manga and anime series, and the novel really starts to shine after chapter 250. The unique plot and setting, as well as its deep characters and schemes and conspiracies, make this novel an enjoyable and unpredictable read.
The protagonist is loveable, and the monologues (which can be irritating for some) help to provide insight into her thoughts and emotions. Fans of fantasy and mystery novels should definitely give this web novel a chance.
---
11) The Evolution Fruit – Conquering Life Unknowingly
The Evolution Fruit by Miku is a light novel that features an intriguing blend of genres, including Adventure, Comedy, Fantasy, Mystery, and Romance.
Set in a make-believe world filled with standings, skills, levels, and other concepts akin to a video game, the story follows Seiichi Hiiragi, a young student who is constantly bullied due to his repulsive appearance. Seiichi is rejected when attempting to join his classmates who are being transported to a different world through a summoning rite, and so he is sent somewhere completely different, where he consumes the Evolution Fruit and experiences a significant alteration to his life.
---
12) About the Reckless Girl Who Kept Challenging a Reborn Man Like Me
"About the Reckless Girl Who Kept Challenging a Reborn Man Like Me" is a light novel written by Kohigashi Nora and is a blend of romance, school life, seinen, and slice of life genres. The novel's premise revolves around a prodigy turned genius, and a reborn man, highlighting the conflicts they face while trying to pursue their dreams.
This novel comes highly recommended by readers, and I can see why. The story is heartwarming and emotional, with a realistic plot and great writing. The characters are well developed and their interactions are both engaging and believable. On top of that, the one-shot included in the novel is also worthy of praise.
Overall, "About the Reckless Girl Who Kept Challenging a Reborn Man Like Me" is a great read that I would highly recommend. The story is captivating and the characters are engaging. I can guarantee that you won't regret giving it a chance!
---
Thanks for reading this list. I know I have missed many good light novels. Don't worry I will write part 2 of this best light novel series.
Let me know which novel do you like the most on this list.
Check Out Other Light Novel Posts: