This article contains a list of good manhwas with System. This includes Manhua, Manga, Webtoons, and other comics where the System plays an important part in the Story.
Dive into Endless Stories with Webnovel
From exclusive novels, fanfics, R18 stories to popular comics like Omniscient Reader's Viewpoint, Only I level up (Solo Leveling), and Tales of Demons and Gods, Webnovel is your gateway to a universe of captivating stories.
Just like in Solo Leveling, System plays an important role in increasing the Main Character's strength. The comics in this article are similar.
Related:
1. Best Martial Arts Manhwas To Read
2. 24 Best Harem Manhwa Recommendations
3. 45 Top Hot Manhwa Girls
Notes:
O means Ongoing
C means Completed
Let's get started with System Comics.
The Manhwa are listed in random order.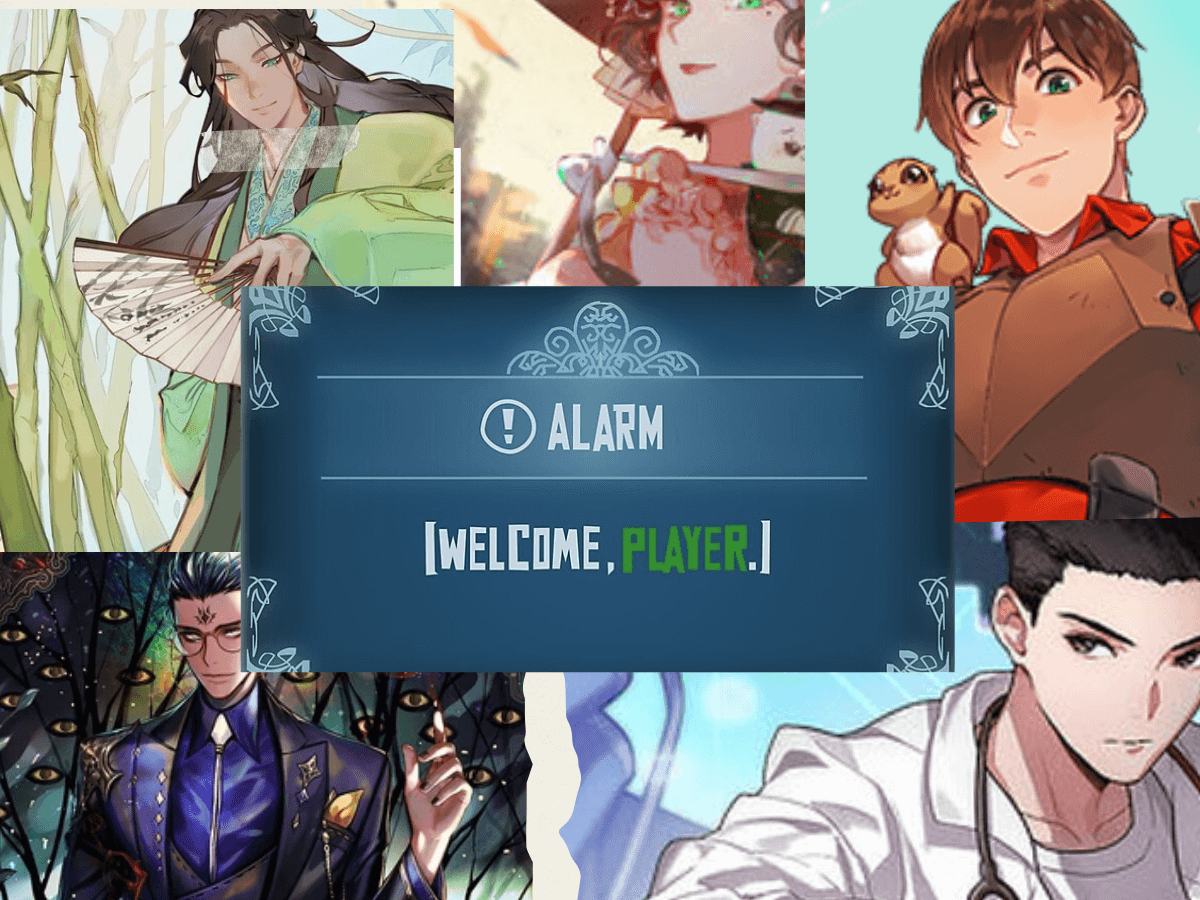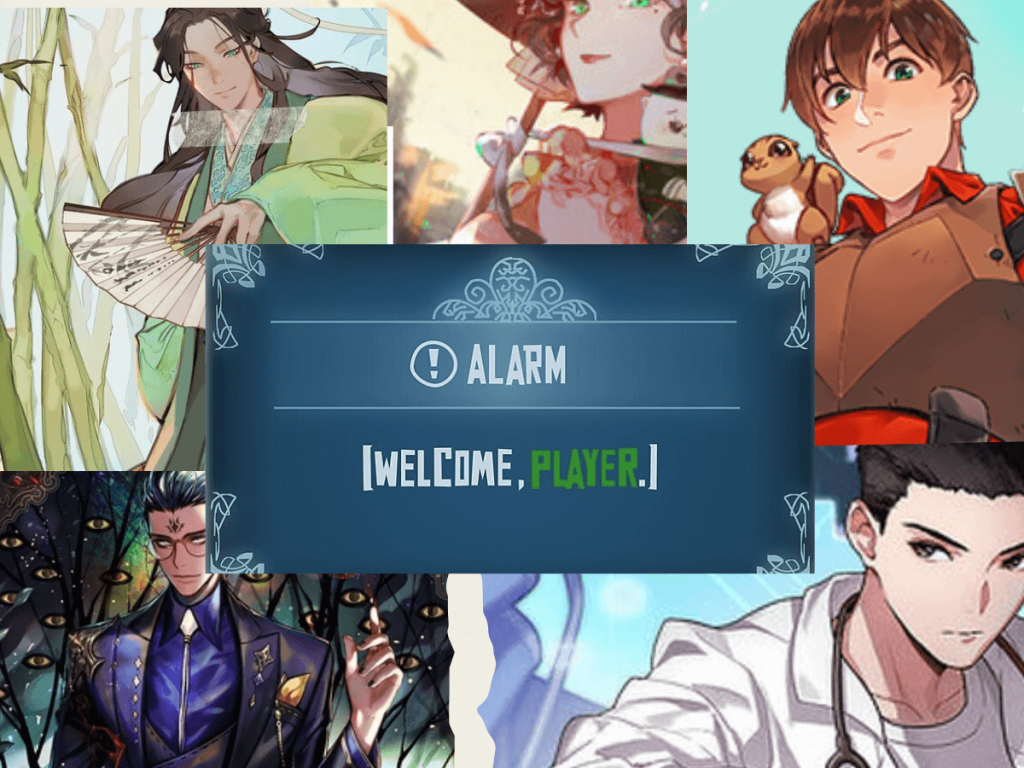 Novels

Review

1. Supreme Godly System O




[ Read Manhua ]

This is an Isekai story of a boy who time-traveled and was reborn in an alien country, who aims to master the most effective martial arts and reach the pinnacle of his existence. The manhua deals with the concept of perseverance and adaptation, and it has a unique art style, interesting side characters, intriguing events, good action flow, and a comical Overpowered main character [150+ Chapters].

2. Target: 100 Million Points! The Ultimate Game to Start a 2nd Life! O




[ Read Manhua ]

This manhua centers around the second life of an Otaku gamer named Xie Yu, who made the decision to aim for 100 million points on a game that may grant any request and even bring the dead back to life. It tells a unique battle story of a weak-to-powerful protagonist against strong, cunning, and interesting foes. It deals with love and friendship accompanied by exceptional art style and unique character designs [79+ Chapters].

3. When Did I Become Unbeatable? O




[ Read Manhua ]

This tale follows Chen Ping'an, an extremely powerful individual that still believes he is just a mortal. This manhua is a humorous story of an Overpowered protagonist that is unaware of his strength, as everyone in the vicinity is aware of his great strength and immortality. The artwork and action sequences are excellent, and it has interesting side characters along with intriguing love interests [16+ Chapters].

4. Solo Leveling C




[ Read Manhwa ]

Sung Jinwoo, who is known to be weak, is selected by a mysterious software known as the System as its single player. With his unique abilities, he embarks on a journey in the Tower-based World to learn the mystery of dungeons and the true source of his powers. It's an epic power fantasy where the Overpowered Main Character, surrounded by intricate and supporting side characters, develops excessively and turns into a sterile badass character full of action, adventure, and great visuals [180 Chapters].

5. Omniscient Reader O




[ Read Manhwa ]

In "Omniscient Reader," a regular businessman's favorite comic book suddenly comes to life. As he adjusts to his new environment, an Apocalyptic World, he grows stronger with his ability to predict the future. The main character hides his power or identity and the characters grow beautifully with the challenges they encounter in the action-packed and creative plot [114 Chapters].

6. Second Life Ranker O




[ Read Manhwa ]

When Yeon-woo discovered the truth that his brother had perished after being betrayed while ascending the Tower, he made the decision to ascend the tower with the aid of his brother's diary. This manhwa entails a Transmigrated Anti-Hero, Overpowered Main Character, with outstanding and unique abilities similar to Solo Leveling with the concept of mystery. The story's overall structure and art style are both decent and pleasing to the eye [122+ Chapters].

7. My Werewolf System O [ Read Manhwa ]

Gary Dem, the main character lives in the Modern World, and hides his true abilities. Because of the way he lives, he ended up joining the underworld. Characters in this sci-fi/action series can mutate to take on the characteristics of different animal creatures for combat and evolve utilizing unique serums. It is an original series with unique art and good action sequences [10+ Chapters].

8. FFF-Class Trashero O




[ Read Manhwa ]

The manhwa tells the story of a boy who was transported from the real world to a Fantasy World in order to battle an evil demon king. It has an Anti-Hero, Overpowered Main Character, which conducts immoral actions and has the ability to go back into the past due to his mistakes. The side characters have a lot of contributions to the twisted story full of action and fantastic art [106+ Chapters].

9. I Log In Alone O




[ Read Manhwa ]

Siwoo had been living aimlessly in a Tower-based World despite his extraordinary strength until he saved Irene Su from a falling object and was given entry to a dungeon below ground as a new player. It has a bit of romance with few love interests, and the main character is always leveling up and picking up new abilities. The tale is well-written, the art is appealing, and each character is distinctive [81+ Chapters].

10. The Gamer O




[ Read Manhwa ]

The story follows Han Jee-Han, who possesses the peculiar "gamer skill," in a world where chakra/chi grants some people exceptional abilities. The manhwa is set in the Modern World with fantasy elements, has strong and likable side characters, a compelling plot, and amuses you with some humor and decent action [432+ Chapters].
Related: Top 39 Best Action Fantasy Manhwa With OP MC Part 1
11. Reincarnated into A Game: This Prince is So Hard to Raise! O




[ Read Manhua ]

Accidentally falling down a manhole, a young woman from the Modern World transported into a Game World, was transformed into the haughty young lady of the Duke's House. The story focuses on the Female Protagonist as she interacts with royalty. The story depicts great character development with cute and light-toned art, interesting side characters, and a humorous plot [53+ Chapters].

12. The Great Level Up O




[ Read Manhua ]

The main character Qin tian awoke to discover that he had actually transmigrated into a dead corpse with the same name but wasn't actually dead after eliminating the boss in the game he's playing. The story deals with the concept of grinding for levels to become more powerful, set in a system-based Murim World with decent art and good supporting characters [218+ Chapters].

13. The Last Hero O




[ Read Manhua ]

Yang Hao, the main character acquires the "Stat Point (SP) Harvest System" and begins accumulating strength, agility, and even mutant blood SP in his Post-apocalyptic World, zombie-infested environment. The story follows a strong and goal-oriented main character who embarks on a dangerous adventure to encounter beautiful women. It has unique art with decent side characters [168+ Chapters].

14. Evil Young Master Doesn't Want a Bad Ending O




[ Read Manhua ]

Roya Arkad, an evil aristocratic young master, remembers his previous existence upon first seeing his godsister. He understands that this is the setting of a Game World he once played and that the protagonist will undoubtedly run into him as the primary adversary. The story has a strong plot and an engaging tale with Harem elements. It follows a generic reincarnated protagonist surrounded by interesting and peculiar side characters [64+ Chapters].

15. Nano Machine H




[ Read Manhwa ]

Set in a Murim World, the plot centers on Yeo-un, who receives a surprise visit from a future descendant who implants nanomachines in his body. The story follows an Overpowered Main Character with Loyal Subordinates, who set a path to take revenge against the people who killed his mother. The manhwa has a ruthless main character, strong and compelling side characters, top-notch action choreographies, excellent world-building, decent pacing, and stunning art [5+ Chapters].

16. The Worn and Torn Newbie O




[ Read Manhwa ]

This follows the story of Lee Eojin, who is reincarnated 15 years in the past after his miserable gaming career. He then progressively becomes one of the strongest and trickiest players thanks to his knowledge from his previous life. Although not particularly unique, the basic premise is quite well-done. The plot does not get monotonous as it progresses. Additionally, it has great characters and the art is almost flawless and wonderfully complements the narrative.[54+ Chapters].

17. Player Max C




[ Read Manhua ]

Hao Qi, enters a Game World using a hacked game account. He kept the unfair advantages that the hacking tool gave him, enabling him to easily navigate this world. The story follows the transmigration of a smart and cunning protagonist into a fantasy world of magic, monsters, and martial arts. It has decent pacing, humorous main and side characters, and cartoonish Anime styled art [38 Chapters].

18. Infinite Leveling: Murim O




[ Read Manhwa ]

Set in a Murim World, the story follows Yuseong Dan, who was killed in battle and left without honor, is given the chance and struggles to become stronger through a peculiar mission and leveling up system. The manhwa deals with the struggle of becoming stronger and is filled with choreographic actions, has a detailed martial system, strong and likable side characters, and great art [70+ Chapters].

19. Questism O




[ Read Manhwa ]

Set in the Modern World, Suhyeon Kim, experiences constant bullying from his peers every day, which makes him wish his life were more like the RPG quest games. His wish was granted when a quest prompt appears in real life. The manhwa combines the concept of real-world and Game Elements. With great art and decent pacing, it has a comedic protagonist that strives to get stronger, surrounded by important and interesting side characters [36+ Chapters].

20. SSS-Class Revival Hunter H




[ Read Manhwa ]

Set in a Tower-based World, Kim Gong-ja is a poor hunter and is given an S-rank skill that can only be used by dying. Using his Unique Ability, he then obtained a skill that can make him Overpowered. It is a humorous manhwa with great art with strong and interesting side characters that can rival the protagonist [83 Chapters].
Related: Top R18 Novels to Read
21. The Advanced Player of the Tutorial Tower O




[ Read Manhwa ]

Set in a Tower-based World, Hyeonu Kim is desperate to find out who is behind his 12 years of imprisonment in a tower full of creatures that keep reproducing. This manhwa utilizes the concept of Overpowered Main Character to excellent effect, and the tale is excellent throughout the comedy, drama, action, and other moments that are present. The action scenes are also done fairly well, and the art is also great. The characters have wonderful personalities and are hilarious [9+ Chapters].

22. Is This Hero For Real? O




[ Read Manhwa ]

A goddess takes Hansoo and his friends to a Magical World where they can become heroes, but when Hansoo refuses the goddess' will, the goddess abandons him in the forest, where he encounters the hostile new world. The manhwa tells a unique Isekai story with different character perspectives. The Overpowered Main Character and the side characters' POVs are essential to the story's flow. It has excellent art, and great world-building [24+ Chapters].

23. Overgeared O




[ Read Manhwa ]

Based on a VR Game world, this manhwa follows the story of Shin Youngwoo, as he embarks on a journey to become stronger in the game using his blacksmithing abilities and to be richer in the real world. The protagonist encounters various individuals and geniuses which contributes to his character development in the story. It has an excellent art style and great pacing [95+ Chapters].

24. Dungeon Reset H




[ Read Manhwa ]

Dawoon is merely a craftsman with no combat skills but he still acquired a variety of strangely useful skills after getting caught in a trap and surviving a glitched reset in a Fantasy World. This is an Isekai manhwa that is heavily focused on a clever, innovative, and savvy MC who overcomes obstacles and gradually levels up with the limited skillset he is provided. The side characters are interesting but they only appear in a few events. It has excellent art and great world-building [128 Chapters].

25. Latna Saga: Survival Of A Sword King O




[ Read Manhwa ]

This is an Isekai story of Ryu Han-BinRyu Han-Bin, a former soldier, who is picked and sent to a Magical World. Everyone is given a set of instructions, however, his instructions were glitched, allowing him to become Overpowered. The manhwa has RPG elements, decent side characters and events, and stunning art [138+ Chapters].

26. The Legendary Moonlight Sculptor O




[ Read Manhwa ]

In order to get money, Hyun Lee participates in the Virtual Reality Game Royal Road. However, he is merely a meagerly paid sculptor. By being resourceful, innovative, thrifty, or stingy, he intends to attain wealth and legendary status within the MMORPG game. The manhwa has side characters with wonderful personalities and the art and world-building are top-notch [175+ Chapters].

27. The Skeleton Soldier Failed to Defend the Dungeon H




[ Read Manhwa ]

This is about a skeleton who failed to save his original guardian and gained strength and experience by dying and rising again. He then set a struggling path to change the horrible events using his past memories. Although this manhwa contains some dark and serious themes, several humorous events also happen. Phenomenal side characters, excellent world-building, and brilliant art style are among the best features of the series [200 Chapters].

28. The Ultimate Scheming System O




[ Read Manhua ]

The main character in this Cultivation World pretends to obtain the ultimate power by scamming all day, every day after exploring alone. This is an Isekai manhua filled with cultivation, but the main character has a system, and by applying these points, he becomes Overpowered. Interesting, likable, and humorous side characters with action, and romance abound in this manhua, but the artwork is only average [394+ Chapters].

29. microHUNTER C




[ Read Manhwa ]

One day everyone was suddenly reduced in size while gaining special abilities. Since humans are no longer at the top of the food chain, everything has become lethal. The narrative centers on Baekhyeon and his fight for survival as he assembles allies and tries to make sense of his surroundings. The story is suspenseful, engaging, and interesting, and has excellent art with intriguing and unique supporting characters [9

Chapters].

30. Limit Breaker O




[ Read Manhwa ]

This is the story of Gibong Kim, a regular part-timer who has been transported into a different dimension to hone his abilities for 3000 years, and returns as an Overpowered Main Character in the real world which is now filled with dungeons and monsters. It follows an action-packed journey of the protagonist in a new environment filled with intriguing, horror, and mysterious elements. The supporting characters are unique and loyal, and it has one of the best art styles [20+ Chapters].
Related: Best Web Novels to Read
31. Solo Glitch Player O




[ Read Manhwa ]

This is the story of a gamer who eventually dies and is given a second chance by being reincarnated as an obese ruler in the very same game he once played. The manhwa focuses on an Overpowered Main Character in a Game World with a balance of seriousness and comedy. It has great world-building, decent art, and very unique and interesting side characters [95+ Chapters].

32. Tomb Raider King O




[ Read Manhwa ]

The protagonist of this manhwa is a resurrected Tomb Raider in a Tower-based World, who will stop at nothing to seize control of all the tombs and artifacts for himself. It tells a unique and fun story of a vengeful, and psychotic yet humorous main character who gets stronger by using his previous life knowledge. The art is good and consistent, and it has decent side characters [267+ Chapters].

33. The Lord of Coins O




[ Read Manhwa ]

This manhwa tells the story of an intelligent and tactical protagonist who goes back in time to stop bad things from happening to his family and to grow stronger. His Overpowered abilities involve world-to-world trade, and it includes fantasy themes like Swords and Magic. The artwork is distinctive which enhances the narrative, and it has entertaining supporting characters [65+ Chapters].

34. Hardcore Leveling Warrior C




[ Read Manhwa ]

This manhwa tells a unique, messy but fun story of an Overpowered player in a VR Game who lost his power and aims to gain it back again. It has great character development, fair world-building, intriguing side characters, and unique and solid art [14 Chapters].

35. The Slumbering Ranker O




[ Read Manhwa ]

This manhwa is based on an immersive VR Game where the protagonist obtains a unique and Overpowered ability by sleeping. Layers of character development are there, and the motive and emotion are particularly beautifully conveyed. It has brilliant art and actions, and fairly-decent side characters [27+ Chapters].

36. Murim RPG Simulation O




[ Read Manhwa ]

Before Seolhwi's death at the hands of a powerful Martial Master, he encountered a video game prompt asking if he wants to restart. With the chances he was given, he conceals his true abilities and aims to live and grow stronger to exact revenge and reach the top of the Demon Cult. The manhwa has a bit of romance, interesting side characters, and a fitting art style full of immersive action [36+ Chapters].

37. My Life as a Player O




[ Read Manhwa ]

The plot is a traditional Awakened-RPG manhwa with a classic main character that has the goal of retaliation or vengeance. The story development is normal-paced and the side characters only have a few moments of brilliance as the story focuses on the growth of the protagonist. It has decent world settings and average art [39+ Chapters].

38. The Lone Spellcaster O




[ Read Manhwa ]

The manhwa is based on the Awakened-RPG world where the protagonist dreamed of being a hunter and unexpectedly developed cheat-like abilities from a game he once played which progressively turned him to become Overpowered. The series includes good writing, great visuals, and a classic premise with Romance and Harem elements. The side characters are fairly-decent as the MC outshines them throughout the story [36+ Chapters].

39. Log Horizon O




[ Read Manga A ] [ Read Manga B ]

A universe resembling that of the video game summoned thirty thousand Japanese players, who are then challenged with enemies and the terrible conditions of this new environment. This is an Isekai manga with Game-Elements and it follows Shiroe, an intelligent main character who is also fairly strong and ambitious. It has intricate side characters with unique abilities, along with cute and serious moments. The manga is pretty short but the strategic battles, excellent world-building, and great art style are among its best qualities [7+ Chapters].

40. I Am Destined For Greatness O




[ Read Manhwa ]

Based on a VR Game world, this is an interesting and hilarious manhwa that tells the progression of Taehyun Kim, a diligent and poor man who aims to be the best player in-game with the great amount of luck and skills he possessed. It has very good action sequences, likable side characters, exceptional art, and excellent world-building [108+ Chapters].
Related: Best Manhua to Read You Should Not MISS
41. Ten Thousand Ways to Win Sexy Guys' Hearts C




[ Read Manhua ]

Summer, who is allergic to guys and suffers from social anxiety, was given the chance to win the love of superstar Donggong Shuiyue in a Game World. This is a mature Isekai manhua that focuses on a female lead and how she develops as a confident character around her love interests. It has beautiful light-toned illustrations, hot male side characters, and intriguing events [174 Chapters].

42. Affection Level ↟ Max ══ What Happens Next ══ O




[ Read Manhua ]

This manhua centers around Liu Yuan, who was transmigrated into the MMORPG she's playing after raising the affection levels of all the collectible characters in the game. It tells a funny and adventurous story of a female lead who becomes the biggest con and Love Sage in the new Fantasy World she's in. It focuses on romance and comedy and it has decent art and generic side characters [95 +Chapters].

43. Kill The Hero H




[ Read Manhwa ]

This tale concerns Kim Woo-Jin's retaliation against his former guild comrades, as his closest friend deceived him, and he later killed him. Kim Woo-Jin makes the decision to exact revenge on them after traveling back in time. The manhwa depicts a goal-oriented Anti-Hero Main Character in an action-driven Tower-based World, with a compelling plot and interesting side characters that contribute to the mystery of the story [103 Chapters].

44. Super Boyfriend Sharing System C




[ Read Manhua ]

This is the story of the ultimate loser Lin Yi, who had been friend-zoned 100 times and happened to stumble upon the Super Boyfriend Sharing System which granted him cheat-like abilities that developed his strength and humane characteristics. The manhua is a romantic and humorous tale with a lot of action, and average illustrations, and the plot and characters are easy to follow [74 Chapters].

45. The Player That Can't Level Up O




[ Read Manhwa ]

Despite his best efforts, the protagonist Kim Kigyu is unable to get past level 1. As he fulfills quests on a Tower-based World, he has the chance to defy expectations and prove to the world that rank isn't everything. This is a story of a weak character becoming stronger with a captivating story, profound side characters, stunning visuals, and great action [48+ Chapters].

46. I Am the Sorcerer King O




[ Read Manhwa ]

This is the story of Sunghoon Lee, a helpless man living in a magically and beastly-infested world, but everything changed when he regained the memories of his past life which gave him Overpowered abilities. The manhwa has intricate and likable side characters that help the protagonist in his quests. It has fairly-decent art with a fast story pace [114+ Chapters].

47. Gourmet Gaming O




[ Read Manhwa ]

Kang Minhyuk, the protagonist who lives in the Modern World, has an unusual disease that prevents him from being able to quit eating, thus his doctor suggests diving into a VR game in which players can consume as much food as they like without any negative effects. The manhwa depicts a humorous and kind protagonist, surrounded by heartwarming side characters, who choose a dull career in the game only to become Overpowered and badass later on [63+ Chapters].

48. Taming Master H




[ Read Manhwa ]

Based on a VR Game themed world, this manhwa centers around Jinsung, who aims to achieve great feats with the use of a hidden class he obtained after a level 93 character reset. This tells a character development story of a previously powerful character along with a great love interest, excellent art, and complex world-building [60 Chapters].

49. My Gift LVL 9999 Unlimited Gacha O




[ Read Manga A ] [ Read Manga B ]

Set in a Fantasy World with Swords and Magic, this manga focuses on a human kid named Light and his revenge against his former party members who tried to kill him. The story tells the growth of a weak protagonist becoming Overpowered together with his Loyal Subordinates. It has intriguing and peculiar side characters, immersive action sequences, classic world-building, and great art with unique character designs [55+ Chapters].

50. The Legendary Mechanic O




[ Read Manhua ]

Han Xiao, a veteran gamer, was suddenly transported to the game he was playing and became an NPC. By accessing situations before others and using the abilities he had learned from his gaming memories he gradually developed into a strong player who controlled the game. The manhua has phenomenal world-building, good side characters, and decent illustrations [158+ Chapters].
Thanks for reading. Do Mention Your Best Comics With System.
Other Manhwa Posts You Should Check: